Agency Management Software to Scale Your Busines
When it comes to agency account management, many businesses still rely on outdated software and procedures. They use spreadsheets to handle client data and relationships, and communicate exclusively via email. No wonder that things get lost, clients get a bad impression, and ultimately churn.
If you're looking for a better way to manage every aspect of your company, from project management to marketing automation and other agency needs, this post is for you. I've put together a list with the best agency management software you can use in 2023.
Service Provider Pro to manage agency operations
Thousands of companies use the agency management system Service Provider Pro to manage every aspect of their operations, from lead generation to billing and project delivery. Built by a former agency owner, our software was specifically designed to satisfy agency needs. While SPP.co targets marketing agencies specifically, many others are using it as a project management tool, for task management, to capture leads, manage subscriptions, and more.
One of the key highlights is that SPP is one of the few agency management tools that are truly expandable. You can
hook it up with your favorite automation software thanks to our API or use the native Zapier integration

use webhooks to send data to tools you're already using, for instance a client CRM

sync client accounts with an email marketing software for agencies such as MailChimp or ActiveCampaign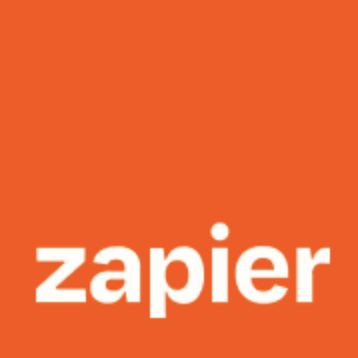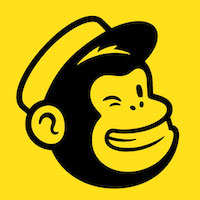 Apart from that, Service Provider Pro has a variety of built-in features you can rely on to scale your agency, for instance you:
have reports to keep an eye on your best-selling services

can define roles and invite collaborators into your client portal

are able to define service-based tasks your team need to fulfill

can set up an affiliate program and reward clients with account balance

are able to set up custom pages and embed a variety of external resources
The best of all: you'll no longer need to worry about unpaid invoices as the system sends automated reminders thanks to the client payment tracker. Recurring subscriptions are also covered with automated retries. All this helps you build relationships with your clients that will thrive for years to come.
Feature highlights
SPP is one of the best options for digital marketing agencies who have multiple in-house and external collaborators working on projects. Here's what sets the software apart:
Every team member can follow orders and get in-app, push and email notifications.

Create task lists and assign them to specific team members for fulfillment.

Create service-specific intake forms and tasks; and assign team members to the order automatically.

Get an overview of currently assigned orders and shift priorities based on the data.

Collaborate in orders thanks to internal notes, mention team members, and assign orders.

Keep all files in one system, everything is linked to an order or ticket.
Pricing
SPP.co starts at an affordable price point of if billed monthly. Agencies with larger teams can opt for the Pro plan at $299/month. Those who are running a profitable agency and who are interested in automating their business can opt for the Enterprise plan. The Enterprise plan includes access to our API and get a fully white-labeled client portal experience.
Notion to build your own agency software
While not exactly a dedicated software solution for digital agencies, Notion allows you to build pretty much anything you want. Notion helps agencies manage both aspects of their business, internally and externally, as long as you set it up as a central management platform.
Inside your workspace, you'll likely need to set up top-level pages that will be accessible via the sidebar. Each one is expandable, leading to a lower-level page. Depending on the agency business you're running, you could also create client-specific pages, and make their experience very custom. Opting for this option allows you to create client-specific databases, which allow you to track new projects. You can add statuses, deadlines, and assign project owners.
Setting everything up manually is one of the biggest drawbacks of using Notion as a project management software. They do have a few templates, for instance for creative project intake. But adding a new page for every client can quickly become overwhelming. Plus, there's no easy way to connect your billing and invoicing, which has to be handled externally.
Feature highlights
Notion is not primarily an agency project management software, but it can serve agencies of all sizes thanks to these features:
One of the most flexible software options, build anything to suit your process.

Free and paid templates available to get you started with your Notion setup.

Also available as a desktop (macOS, Windows) and mobile app (iOS, Android).

Native integrations available, as well as an API (plus Slack community).
Pricing
Notion is available as a free, albeit limited software. Those who need to lift the restrictions imposed by the free version can subscribe for $10/month per user on the Plus plan (billed annually), or $18/month on the Business plan. Larger customers can also get a custom Enterprise plan that has features such as workspace analytics and advanced controls.
FunctionFox for meticulous time management
Those who are still tinkering with their agency pricing might need to track every task, and analyze how much time they spend on them. Some agencies simply bill by the hour, so they need a report that shows their client how much time was spent. In any case, resource management like that is only achievable if you're using a software that supports it, and FunctionFox is such a tool.
It mainly targets creative businesses and advertising agencies who want to ensure that they are staying on target when it comes to the assigned budget. Thanks to Gantt chart timelines, you can see exactly what is going on while your team can use the integrated time-tracking tools. Managers are able to view daily, weekly, and monthly reports, and find opportunities to optimize agency operations.
Grow your industry knowledge
Join thousands of agency owners and get our best agency growth content in your inbox, one email per month 👇️
Also great for agencies who work with retainers: you can track both retainers and estimates, which makes it easier to optimize your pricing strategy going forward. Identify issues with your pricing, optimize it, and increase your margin thanks to the data FunctionFox makes available.
Feature highlights
With a focus on time management, FunctionFox has a few features competitors don't have, namely:
Timesheet function with a stopwatch timer to keep track of time spent on tasks and projects.

No limitation when it comes to the number of clients or projects that can be added.

Tracking of retainer, budget, and estimates, to keep an eye on the money spent.
Pricing
FunctionFox has three different pricing options, the cheapest one starting at $35/month for the first user, and $5/month for each additional user. Sadly, the Gantt charts and schedules are only available starting with the Premier plan, while intake forms are exclusive to the In-House plan.
HoneyBook for those who need to get booked
Are you an agency specializing in photography, graphic design, or consulting? If so, HoneyBook might be a good way to manage your agency. The tool is specifically designed for those who rely on getting booked, and are only available for a certain amount of hours each month.
With HoneyBook, you're able to send proposals that clients can sign and pay for, allowing them to book a slot on your busy calendar. Compared to the other management solutions (except SPP), Honeybook also allows you to accept payments. The company acts as a payment processor, which means you have to connect your bank account to their system. This also means that you won't be able to accept any other payment methods, for instance via PayPal.
When it comes to workflow management, the tool relies on so-called projects. You can add clients to them, send files, and reach out to your clients too. In order to stay on top of the projects, there's a pipeline view that shows the different stages. Account owners can also view the pipeline of team members, so they can improve their project planning.
Feature highlights
HoneyBook's main idea is to make everything about the client flow easier:
AI to help you respond to clients faster and discover priority leads.

Easy flow to get clients to book a slot on your calendar.

Built-in automation tool to build flows and reduce time spent on admin tasks.
Pricing
Honeybook's cheapest plan is available at $19/month. Compared to the next plan, it does lack important features such as automations, expense management, and it's also not white-labeled. the Premium plan allows you to add an unlimited number of team members, and you can even use your account for multiple companies.
Agency management software FAQ
What is agency management software?
An agency management software solution is a tool that allows you to manage almost all aspects of your business: sending proposals, payment collection for invoices, project management, and accounting. Many tools target specific types of agencies, others are all-rounders that can be adapted to suit your needs.
What is the advantage of agency management software?
The advantage lies in the fact that the software is a single source of truth for most agency operations. All invoices, messages, and client data are in one place. The in-house team and collaborators can log into the same tool, making it easy to keep an eye on work being done.
Choosing the best agency management software in 2023
Business management is a complex topic, and choosing the right tool for the job isn't an easy task. The above-mentioned software can hopefully help your agency become a better organized place, increase its margins, and make your clients even happier. As always, there's no single tool that works for every agency, but the ones mentioned in this post are worth giving a try.