5 Best Recurring Payment Systems for Agencies
Key points
Recurring payment systems are essential for service businesses that offer ongoing services and want to provide a convenient and reliable payment option for their clients.
The article outlines 5 of the best recurring payment systems for service businesses, including Stripe and PayPal, and provides a summary of their features, pricing, and benefits.
To choose the best recurring payment system for their needs, service businesses should consider factors such as pricing, ease of use, integrations with other tools and platforms, and the ability to customize the payment experience for their clients.
If you're an agency owner providing recurring services, you need a payment system to support your business. However, with so many subscription billing options on the market, finding the best recurring payment system can feel like a daunting task—so it's easy to understand if you feel slightly lost.
No worries, though. In this article, I'll break down some of the most popular recurring billing options, so you can make the best choice for your business.
Assessment criteria
I decided to take an organized approach to assess the tools I'm mentioning in this article, so there are seven main categories.
Functionality
You don't need all features under the sun. But you do need a handful of features that make things easier for you and your customers alike. Multiple payment options, currency exchanges, automatic payments, recurring billing, and customization are just some features a good recurring payment service should have. Of course, you should assess your own needs as well—for instance, if you only sell your services in your country, you won't need currency exchanges and you may be able to scratch that feature off the list.
Integrations
You want your recurring payment system to be "plug-and-play"—you want to get it and make sure it works well with your existing tools and systems from the get-go.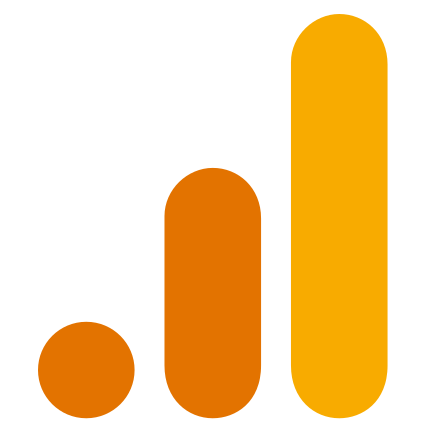 Google Analytics
Send event and purchase data to Google Analytics 4.
Learn more →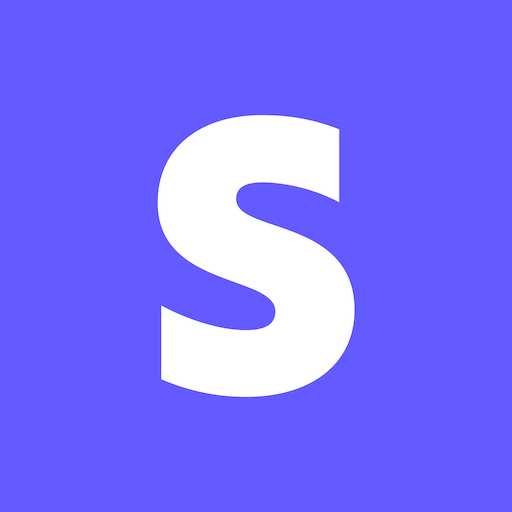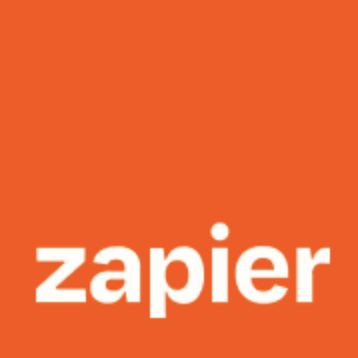 Zapier
Build automations between SPP and hundreds of other tools.
Learn more →
The more integrations your payment tool works with, the better it is for you—now, and in the future too.
Security
Your payment processor will be handling very sensitive information. So you want to make sure it's 100% secure and that it helps you stay compliant with all the latest regulations. This is a hugely important criterion that should not depend on preferences or your specific situational assessment. As such, we decided to only pick and analyze tools that can vouch for their compliance-readiness and security levels—so while we won't discuss security for each analyzed processor, rest assured that all the options I've selected have multiple layers of protection in place, and the highest security standards available.
Customer Support
No matter how great a tool's documentation may be, there will always be times you need a bit of extra help from the developers. As such, having a reliable customer support team that can answer quickly and provide helpful solutions is a must.
Scalability
Your business may be small(er) now. But it won't stay like this forever. As you grow, you want your chosen recurring payment method to grow with you. If you have plans to expand its usage, you want to make sure the tool can support further growth.
Reputation
Not all online reviews are truthful—that's an almost universal fact of the (digital) life we all have to agree with. However, x-raying customer feedback is still a great way to determine if the tool you're considering is worth your time and effort. Look at reviews on sites like G2, Capterra, and Trustpilot to get an idea of what the tool can do for you.
Pricing
While we don't recommend choosing a specific recurring payment method just because it's inexpensive, pricing should play a role in your decision. You don't have a billion dollars to spend on tools, and once you settle on one, you want to run with it for a long time to come. As such, the price you pay for your payment processor should be directly proportionate to what you're getting out of it.
Best recurring payment gateways
Without further ado, here are some of the top recurring payment systems for 2023.
Stripe
Stripe was founded in 2009 and since then has become one of the biggest payment processing companies around. It's an excellent choice if you're looking for a tool that supports multiple payment types, as well as automated invoicing and currency conversions. Stripe is also highly customizable, so you can modify it to perfectly fit your own needs.
Pros
Stripe is an easy-to-use system that enables you to accept multiple payment types and set up automated invoices and currency conversions. Furthermore, Stripe is a payment processor many users recommend for its detailed documentation and stellar customer support—so if you have questions, you can easily get help.
Stripe integrates with most of the popular eCommerce platforms, providing you with a seamless checkout experience for your customers. Additionally, Stripe is trusted by many companies and has an overall 4.4/ 5 score on G2, from more than 230 users.
Cons
While this payment processor is largely available around the world, it's not supported in all countries. Furthermore, some users also find Stripe's pricing system a bit too complex, so if you like to keep things simple, this may not be a tool for you.
Pricing
Stripe has two main pricing models: Integrated and Customized. The first option is meant to be used as such, in various integrations, and it will charge you 2.9% + $.30 per successful charge. The customized option is a bespoke pricing model that allows you to negotiate your fees, according to your needs. You do need to process large volumes or have a unique business model to qualify, though.
PayPal
PayPal is one of the most well-known online payment processors in the world—and one of the first ones, too. It enables you to accept payments both via credit and debit cards, as well as through the PayPal platform itself.
Pros
PayPal is a highly reputable payment method, which makes it more trustworthy for your recurring agency clients. Due to its wide popularity, PayPal is also used in most countries worldwide, and by people from very diverse backgrounds. Easy to use (both as a buyer and a seller), PayPal also features advanced security features, such as fraud protection, to keep your customers' data safe.
Grow your industry knowledge
Join thousands of agency owners and get our best agency growth content in your inbox, one email per month 👇️
PayPal has a 4.4/5 score on G2, from nearly 2,000 users. It's also used as an integration in most form builders, eCommerce platforms, and invoicing solutions, so you don't have to worry about compatibility.
Cons
Some users complain that PayPal's fees are a bit too high. Furthermore, issues with PayPal unrightfully flagging suspicious activity and its limited customization options make this recurring payment method a less favorable one for those who prefer to have more flexibility.
Pricing
PayPal has a complex pricing scheme for merchants, which can vary depending on the market, as well as the specific type of payments you implement. Fees can range from 1.90% + fixed fee (which depends on your geographical location) to 3.49% + fixed fee. Most payment options include a fixed fee, but there are options without it too (e.g., "Send and Receive Money for Goods and Services" charges $2.99% of the value processed).
Braintree
Braintree was founded in 2007, and since then, it's been a go-to choice for many companies. Although it was acquired by PayPal in 2013, it still functions as a separate service. Braintree is a solid choice for recurring payments, as it can be integrated with dozens of eCommerce platforms, and it supports multiple payment options.
Braintree also takes pride in being "built to scale", so it's the ideal choice for businesses with high numbers of transactions. Furthermore, as it is associated with PayPal, this platform has a very good global reach. At the same time, Braintree has better fraud and malicious activity detection systems too. It's even marked as a Level 1 PCI, which means that it can process the highest amount of credit card data.
Pros
Braintree is a highly reputable payment platform, and its main strengths revolve around ease of use, global use, and high levels of security. However, it is worth mentioning that some claim Braintree's recurring payment options are a bit more difficult to set up—so you may need specialized help here. Furthermore, users have also complained that Braintree may be more expensive than other similar recurring payment methods.
Pricing
The pricing is a bit lower than the main competitor Stripe, with 2.59% + $.49 per transaction for card payments. U.S. customers can even accept Venmo payments (3.49% + $.49 per transaction) and ACH payments (0.75% per transaction).
Chargebee
Chargebee is not as widespread as the other tools we've mentioned in this list of recurring payment methods—but it still ranks as one of the most popular (and appreciated) ones in the world. Founded in 2010, Chagebee is thoughtfully designed to make it easier for companies to set up recurring payments. Its pricing structure is organized so that customers can easily find their billing plan of choice.
Pros
Chargebee can be integrated with hundreds of applications, and it supports multiple payment methods. Users also recommend it for its easy-to-use interface and comprehensive recurring payment setup—so if smooth recurring payments are what you need, you may want to consider Chargebee.
Cons
Some customers complain that, once you're in the Chargebee ecosystem, you'll find it very difficult to move to another platform, even if the cost of using the platform increases yearly. Furthermore, it also appears that some of its integration features need more extensive help from a specialist developer.
Pricing
Chargebee pricing starts at $0/month and goes through three other pricing plans: one available at $249/month, one at $549/month, and a custom one for enterprise-level customers.
Paddle
Paddle is a software-as-a-service (SaaS) commerce platform that provides all the necessary tools to set up recurring payments. This one is quite flexible, and it offers integrations with multiple payment types, as well as a good global reach. Plus,
Pros
Paddle stands out due to its comprehensive API and its helpful customer support team. Additionally, their entire user selling proposition revolves around simplicity and ease of use for payments, subscriptions, and even taxes. The tool has 4.5/5 stars on G2 from nearly 150 users, showing it is a popular and lucrative platform you can trust.
Cons
Paddle's pricing may be a bit too high for smaller businesses, but it all depends on your specific use case and target audience. Furthermore, some customers claim the platform's functionalities are not always straightforward or very accommodating with higher levels of customization.
Pricing
Paddle comes in two main packages: a pay-as-you-go model (which charges 5% of the transaction sum + 50 cents) and a custom pricing model, available for enterprise companies with very specific needs.
Conclusion
Nobody can tell you which recurring payment methods are the best. It all depends on your specific needs, at the end of the day. Want something everyone (and their grandma) knows? Nothing beats PayPal in this category. Want something with great features and smooth integration in eCommerce? Stripe may be it. Have a great list of international customers and need something with global reach? Braintree, Chargebee, and Paddle are three good options.
Whichever one you end up choosing, make sure to always analyze the pros & cons for each of these recurring payment methods and pick the best one that suits your particular case.