How to Sell Recurring & Best Practices for Success
Key points
Recurring services can provide a reliable source of income for service-based businesses.
When pitching recurring services to clients, emphasize the value and benefits they will receive over time.
Consider offering discounts to clients who sign up for yearly recurring services to incentivize them to commit long-term.
If you have a rockstar solution for a pestering problem, chances are that your customers want it more than once.
There's also the possibility that they don't want to manually enter a card number every time. After all, you've spent a significant amount of time building the perfect agency pricing strategy. Payment processing and the client billing process should be automated.
That's why successful agencies love automation tools to power their recurring service model. You can scale and personalize your offerings all with convenience.
But how do you go about it? How do you wrap one around your business?
At Service Provider Pro, we're going to show businesses like yours how to set up a subscription service, boost sales, and reduce churn rates through easy and intuitive software tools.
What are recurring services?
Recurring services are a type of business model where a solution is provided on a regular basis on the condition of periodic payments for it. Usually, the recurring billing is charged through monthly, quarterly, or annual payments signed up for with a secure payment method like a credit card, Stripe or PayPal.
Examples of recurring productized service providers
Contentellect offers productized SEO content creation and link building services with monthly and annual payment options.

Vidpros is a white label video editor that offers a monthly subscription for its video editing services.

HubSnacks is a nifty little monthly subscription service that will perform unlimited HubSpot tasks on your business's behalf.
The benefits of a recurring service
Modern payment methods combined with a recurring service setup are making the lives of customers and merchants more convenient. For merchants, automated electronic billing increases their cash flow, and it opens up the doors to a variety of automations. They no longer need to track payments manually and mark invoices as paid.
Paired with a client portal such as SPP.co, payments are automatic. Clients can easily check out using an order form. The automatic account creation allows them to place a new order later on. This eliminates a lot of friction and improves the customer journey.
The benefit for merchants is that a client portal keeps all transactions in one place. They can easily be exported and sent to accounting. A slick dashboard gives you an overview of your current revenue stream, but also allows you to track your monetary evolution.
Also read: pricing models for services
Another important aspect to keep in mind is that recurring services help you scale your agency:
Many customers enjoy recurring services because they no longer need to worry about unpaid invoices. Ideally, you'll let your clients manage their own subscriptions, so they can upgrade/downgrade themselves.

If you decide to offer a recurring service, make sure that the pricing is right to increase your profit margins. The value based pricing strategy is one of the harder ones to implement. However, it does bring many benefits with it.

Another thing to consider is to niche down, and reduce the amount of services you offer. You'll be able to find your ideal customer, and focus all your efforts on them.
Grow your industry knowledge
Join thousands of agency owners and get our best agency growth content in your inbox, one email per month 👇️
That being said, recurring services are a great fit for many agencies. Let's take a look at a few of them from our own client pool.
3 types of agencies who can profit from recurring services
Many types of agencies are able to take advantage of a recurring service model. Below are a few examples:
1. Content writing agencies
Adam Crookes from Freshly Squeezed runs his content writing service on SPP. He offers a very interesting trial: a paid sample blog post that should convince potential leads to subscribe to one of his monthly plans.
It's a brilliant way of capturing leads, and convince potential customers of your quality without offering a free trial. While some agencies might prefer free trials, it doesn't make too much sense for a content writing company. After all, writing a 1,000-word article takes hours of work.
Another interesting aspect is the fact that only the most expensive plan has a slight price reduction. Due to the stronger value perception, convinced clients should upgrade sooner rather than later.
2. Unlimited design agencies
Entrepreneur Dean from Design Warp has productized his years of experience into three sustainable monthly packages. Each of them offer subscribers one dedicated designer, the Enterprise plan assigns two.
One feature Dean loves to use are coupons. In combination with Facebook ads, he's able to attract new customers, and funnel them directly into the SPP client portal.
There are many ways to set up coupons in SPP. If you are looking to attract new clients, you can limit the redemption to one use per customer. It's also possible to assign it to specific services, and limit the number of uses in total.
3. Link building agencies
Agencies specializing in link building can easily set up recurring services for their clients. One such agency is LinkBuilder.io, which started in 2016. Founder Stewart noticed that not many reasonably priced services focused on outreach existed.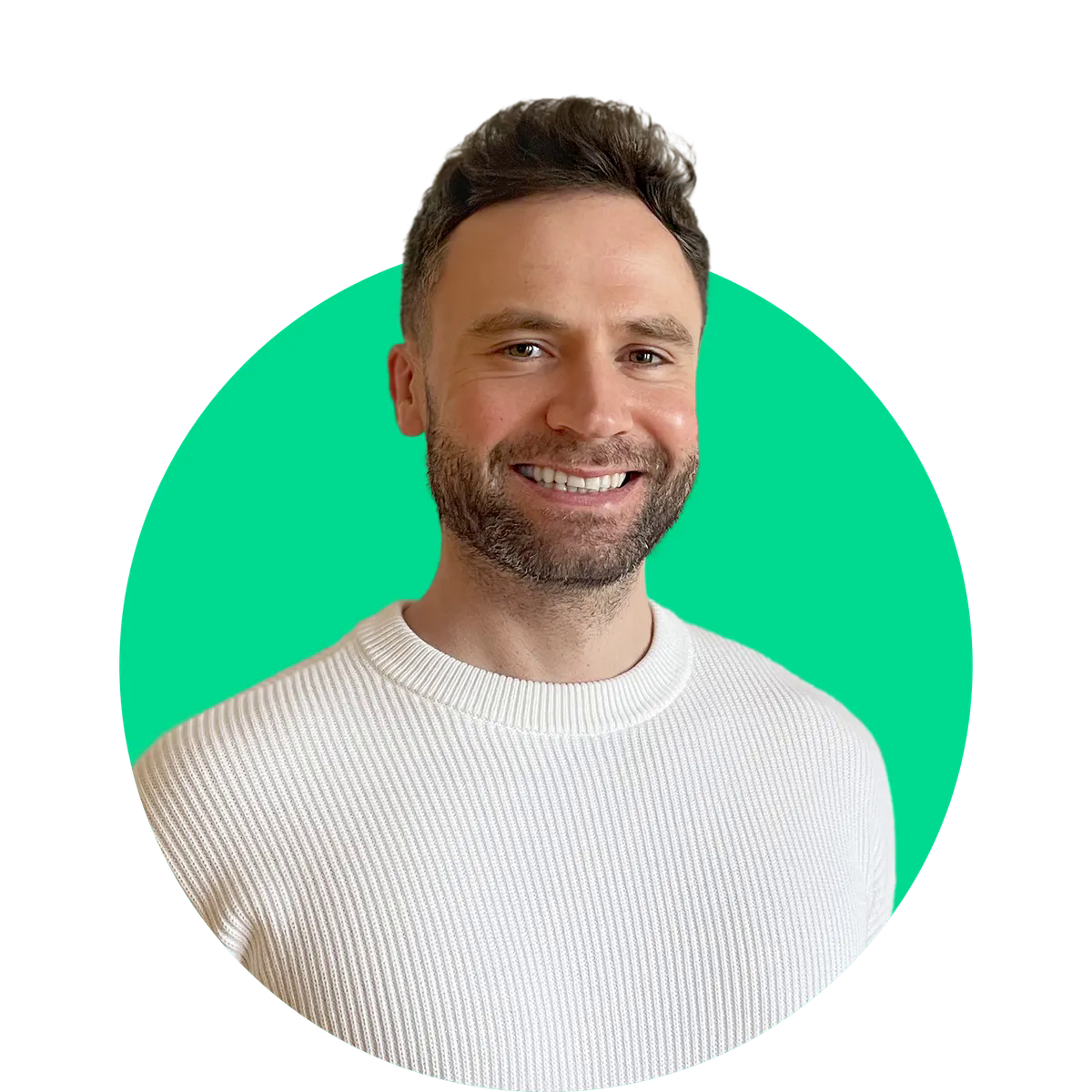 In 2019, he migrated his business to SPP. Now he can easily manage his recurring service plans, handle incoming support tickets, and set up Zaps to automate his link building business.
How to create a subscription service (with tiers)
1. Consider your ideal client
In a previous interview with SPP, Kenny Schumacher, a serial entrepreneur with two successful productized agencies, advises that we should find a niche that we're better at than anyone else.
Niching down helps us target a very specific customer and provide five-star service – a better alternative to offering various recurring services with subpar quality (even if it's not, it will be perceived as such compared to a specialized agency).
If you want pizza, would you go to a franchised restaurant that sells pizza among wings, lobster, and pasta, or would you visit the local Italian diner that only makes really good pizza? Probably the latter. You're in the mood for an amazing pizza. It's a similar principle.
Like the Italian pizza diner, build out your ideal client and be very specific about it for your productized agency. Once you know their exact problems, position your solutions and marketing efforts for them only. When you offer a truly personalized service with great quality, you set your recurring subscriptions up for success from the get-go.
Remember that there are levels to this. Even in your niched-down market, there will be players of varying sizes, and that's where you should explore tiered pricing that suits their different-sized appetites.
2. Conduct competitive analysis
Once you've established who specifically you want to sell to, study your top competitors in this niched-down market. Look at how they've structured their recurring subscriptions and compare them to yours.
You don't have to mimic their approach, because your strategy may (or may not) be better. Dig deep and ask questions on why your competitors have chosen their tiered offering the way they did, and how you could make yours even better.
There's also the option to adapt competition based pricing, but that has its own challenges in the service business.
Another thing to keep in mind is how much it costs you to actually deliver the service. For instance, if your business evolves around generating leads, can you constantly create new ones at the same price? Is there a limit you'll eventually hit? These are questions you need to ask before offering your services.
Further reading: lead generation pricing
3. Construct your recurring services with tiers
In a sea of competitors and clients, a one-size-fits-all business model is bound to be unsuccessful. Now that you have your ideal customer profile fleshed out and you've compared your offerings to competitors, you're ready to actually build out your recurring subscription as a service with tiered pricing catering to different business needs.
What all three examples mentioned in the previous section have done correctly is heightening the perceived value of their services. For instance, instead of charging a low amount of money for one word of content, bundle 4,000 words into one recurring service.
With SPP, you can create pricing tiers. They should clearly show the value your clients are receiving for the asking price. Adding value doesn't stop with pricing tiers; you can offer additional services in your order forms as well. For example, an SEO agency might offer rank tracking on top of a monthly plan as an add-on service.
This is something you can easily set up in SPP:
Start by creating a Rank Tracking add-on service. Make sure to add all the pricing information, variants, and characteristics you'd like this service to feature.
In the Order forms tab, create an Order form and add the new service as an optional add-on. This process will work for any additional service you'd like to offer your clients. Thus, your order forms can sell extra recurring services without much effort.
Once you've established your bundles and various offerings, you're probably wondering how to set up automatic payments for your business. You can use SPP's integrations that connect with secure recurring payment processing platforms to collect and manage payments from multiple clients at once. Customers can simply enter their payment information and will be automatically charged periodically at a given date.
Further reading: best recurring payment system
Automating the client onboarding process
SPP has a variety of features that help you onboard new clients. Thanks to Bootstrap components, you can fully customize the client dashboard if you are on one of the plans featuring the advanced template editor. Add video tutorials, checklists, and more directly to the dashboard.
We've also launched an onboarding template free of charge for all Service Provider Pro subscribers that you can find in your clients template folder. Here's a guide on how to configure it.
At SPP.co, we've set up a simple to-do list for anyone who signs up to easily guide them through the setup. The advantage of such a checklist is that you'll reduce the amount of manual work to answer onboarding questions.
If you want to take it one step further, you could also show/hide elements based on the checked items. For example, once they complete all steps, show a link to Calendly, so they can schedule a call with you.
Another important onboarding feature to make use of are intake forms. They can be individually set up for each service, and can help gather task relevant information. We make a variety of fields available to fit almost every requirement, from spreadsheet inputs to custom HTML code.
Before you create a client intake form, you should give its design some thought. What you want to avoid is having to ask clients for more information later on, or them changing the requirements. Web designers often come across these issues, which is why industry experts recommend writing a creative brief.
With SPP, you can gather all the required information by combining order forms with intake forms and CRM fields. If you need more features, you can always use Zapier to integrate your favorite third party tools.
How to reduce churn on your recurring subscriptions
Use client analytics to lean into your best customers
For many businesses, losing customers often brings up the question: why did they cancel their subscription?
To find the answer to that question, a common churn-reducing strategy is to identify all the customers that are most likely to cancel your recurring subscription-as-a-service and make strides in keeping them aboard.
But you can refine this approach to guarantee a better return on investment while saving on some costs by identifying a more specific pool of your most profitable clients and hyper-focusing on pulling them back from the brink of churning.
Tools like SPP, ProfitWell and Stripe provide important insights around your customers' purchasing habits. For instance, if you're an SEO agency experiencing a ton of churn with your most affordable package from clients who don't completely understand the amount of investment that SEO requires to be successful, it may be time to phase out that package and focus towards acquiring clients with more budget to spend on SEO.
Troubleshoot poor-earning services
On the SPP analytics dashboard, you're able to get an overview of every recurring billing service you offer, and their respective performance in terms of units sold and revenue.
Naturally (based on the industry demand), some subscription services may be more popular than others. But other times, you may have the opportunity to deduce why one plan isn't doing as well as another and work to make it more attractive and enticing.
Also read: why use cost based pricing strategy
That could mean re-evaluating the needs of the customer segment you're trying to target with that package, including other add-ons, lowering prices, or it can be as simple as renaming it for a different perception.
On the flipside, by identifying your best-performing plans, and looking at their monthly trends, you can make adjustments to keep up with or one-up competitors. You can study which parts of your plan users enjoy most and brainstorm if you can deliver it even better than before. If you don't change with time, then customers will see newer, better options and be tempted to make the switch.
Offer long-term discounts
One of the most expensive aspects of running an agency is obtaining new clients. At the same time, any agency needs to reduce churn of early canceling clients.
While commitment can't be forced, it can be encouraged by offering quarterly and annual discounts. Many agencies who use SPP are obtaining long-term commitments by providing these options. Here's how it works:
You'll first create a duplicate of the service by choosing Duplicate from the Actions options next to the service. Adjust the service name, price, and billing period in accord with the discount you want to offer. You'd then create rules in the order form to show and hide annual services based on a checkbox.
Be proactive with your communication
When you reach out to your customers before they need you, you demonstrate your commitment to helping them get the most out of your product or service. You also ensure that they're seeing the success to justify staying with you, improving your account retention.
Let's say you're running an SEO agency: if the client thinks they just need a regular batch of blog posts and pays you only for that with no backlinking efforts, it won't be long before they don't see any meaningful results. They'll be disheartened and more prone to canceling your seemingly useless subscription.
But if you're proactive with your communication and problem-solving, you can define a clear roadmap with a holistic solution for your client. Using SPP's client messaging portal for example, you can quickly and casually notify your client that they may need additional services and show them how exactly it would help them.
In simpler scenarios, it's also a best practice to give your clients regular updates and make them feel involved with the process. You can do so by proactively sending them messages on where your team is at with their order, or by making use of client reporting so they can track your results.
Tip: Providing an excellent customer experience can lead to increased referrals, help you improve your services (by better catering to their needs), jumpstart word-of-mouth traction, and decrease churn by building a loyal client base!
Final thoughts
Any agency should think about selling recurring subscriptions. Not only does it help to scale an already successful business, it removes a lot of manual tasks for all parties. Thanks to SPP' features, implementing subscription based services is very easy. And the seamless checkout process removes many hurdles for new and existing agency clients.
That being said, don't be afraid to experiment with different recurring service bundles. Test out your pricing strategy model and try to reengage lost clients with new recurring subscription models.
Once you start offering your services as subscriptions, keep an eye on the monthly recurring revenue. You'll notice that you can better understand your income, project it, and make decisions based on your new data.