White Label Link Building: Your A-To-Z Guide
Key points
White-label link building refers to the process of outsourcing link building services to a third-party provider who will perform the work under the agency's brand name.
Using white-label link building services can help agencies save time and money, and it gives them the opportunity to offer additional value to their clients.
When choosing a white-label link building provider, it is important to consider factors such as the quality of the links, the level of customization and reporting offered, and the provider's overall reputation and track record.
Many agencies are making use of white label SEO services to boost their business. But that's not the only reason. Google's algorithm is tricky to figure out, and most companies simply don't have the expertise for it—which is why they prefer using a white label partner.
One thing's for certain: quality content and link building remain the basis of a high-ranking site, as Google Search Quality Senior Strategist Andrey Lipattsev, acknowledged in 2016. Unfortunately, neither good content nor high quality backlinks come easy. The first can be handled with a solid content strategy and good content creators, but the latter—well, that's an entire different affair.
Even if you're a digital marketing agency, providing quality link building services to your clients might still be over your head. You could hire a professional link building team to handle things internally. However, that would be costly, and the quality of their work is hard to guarantee.
What then? The best option for most agencies is to rely on white label link building services from trusted vendors. There are many benefits to white label service of this kind, so if the idea sounds appealing, here's everything you should know about it.
What is white label link building?
White label link building is a service offered by link building companies to digital marketing or SEO companies. Such service usually includes full-cycle link building, but it sometimes includes content creation (in the form of guest posts), too.
When you buy or outsource white label link building, the company providing it will do all the work under your brand name—which means that you'll be credited for the links they've built for you.
The white label link building service usually covers the entire link building process, from outreach to reporting, and it's often provided by seasoned professionals. The goal is to save your agency time and money, while still delivering quality results.
Different types of agencies use white label backlinking services. Essentially, if you need high-quality backlinks for your clients, but don't have the time or capacity to build, a white label SEO service specialized in link building techniques can help you.
Benefits of using white labeled link building services
Picture this: you're an established, reputable SEO agency. Backlinks are obviously a huge element of search engine optimization, but to get quality white hat backlinks, you pretty much need to hire an army of people to outreach, write content, find niche backlinks, and build relationships with website admins.
That's a lot of work. Particularly in a highly competitive space, where most web admins and in-house SEOs are reluctant to allow guests posts or exchange backlinks.
That's where a white label link building agency comes into the picture to help you out. Here are some of the advantages you'd reap if you hired them as an SEO, online marketing, or content marketing agency.
Service providers are professional
White label link building services are provided by experienced professionals, so you can be sure that they will get you high-authority links in the shortest amount of time possible. Remember, link-building agencies specialize in this type of service, so they already have relationships with website owners and have perfected their processes to make sure they're efficient.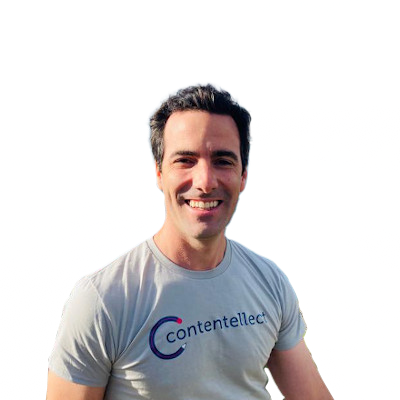 These link building experts know what they're doing inside and out. They have the best link building tactics, they know how to proceed for a link placement in an existing piece, and they will be able to generate accurate, detailed white label reports on each backlink they've built.
Helps you expand your existing agency packages
If you run an SEO firm but link building is too much for you in terms of costs and time, then you can significantly benefit from white label link building services. This way, your agency packages include link building which is done by a third party, but still under your brand name.
Secure and transparent processes
Most well-known white label link building agencies follow secure processes that ensure both the SEO agency and their clients are satisfied with the quality and quantity of links built. Moreover, they use transparent methods to make sure all parties are on the same page about what is being done.
Makes it easier to meet deadlines
White label link building agencies are very organized, and they can easily manage their workload in order to meet tight deadlines. That way, you can ensure that the clients' link building needs will be taken care of, without having to worry about missed deadlines or any other issues.
Can help you scale your business
When you outsource link building, it not only helps you to reduce costs and save time but also gives you the opportunity to expand your client base.
Furthermore, if done right, such a service can be used as an effective way to boost your brand's reputation as well.
Keeps clients happy
Keeping clients happy (and likely to recommend you to other agencies) is key to the success of every agency under the sun. Offering them a reliable link building service is one of the best ways to do that. By outsourcing such services, you can be sure your clients will be receiving quality links, which is essential for any successful SEO campaign.
Saves you time and money
Not needing to hire new people and train them means that you can save time and money—all while gaining instant access to experienced professionals who have a deep understanding of link building. This can give you more time to focus on other aspects of the SEO process and deliver better results for your clients.
Allows you to maintain your reputation & brand
White label link building efforts are called white label for a reason: the service providers do all the work for you, in your name, without making the end-client feel like they're serviced by two separate agencies. White label link building firms are set up in a way that allows for all their efforts to reflect your brand in the eyes of the client.
White label link building can be an incredibly helpful tool for any digital marketing agency looking to boost its profits and reputation. It's cost-effective, time-saving and gives you access to experienced professionals who have perfected their process. It's a win-win for everyone: yourself, link builders, and your end clients.
"Okay", you may ask, "but what's in it for white label SEO agencies dealing with backlinks? How do they make a profit?" Usually, these white label SEO backlinking pros simply want to focus on doing the work, rather than handling sales, marketing, and customer care.
They just want to get new projects, build links, and deliver results. They'll be happy to be your link building partner, build high-quality links for your clients, while still allowing you to take all the credit. Since they don't have to spend money on marketing or customer support, they can also afford to offer special deals and discounts on their services in exchange for a continuous flow of work.
How white label link building works
Let's say you're on the other end of the stick and want to build quality links as a white label agency. If you want to make sure your own clients can resell your services as their own, you have to set up a system that makes it all seamless and fully customizable.
For instance, you will have to build a system where each order your client gets is passed on to you automatically. More even, you will also have to ensure your reports and communications are branded as if they were coming from your client's company.
That's why it's essential to get the right technology in place. You need a platform that helps you tracks progress, reports on results, and provide continuous communication, all while keeping costs low so that you can offer competitive pricing.
Fortunately, there are platforms that can help you with this. For example, SPP is a white label platform that helps you set up, manage and automate your client's link building campaigns under their own brands. You can simply take the orders from them, work on the links, and then deliver results and reports in a customized dashboard your white label clients can present as their own.
As for how to charge for white label link building services, you can either do it per link, per link building project, or build special packages that include discounts for large orders, or other incentives. You can also offer link building strategy services, aside from building backlinks per se. And if you're into it, you could even specialize your offer (e.g. building links for local SEO businesses).
White labeling your link-building service can be a great way to streamline your processes, save time and money, and deliver better results for your clients. So if you're looking for ways to increase profits without sacrificing quality or reputation, white label link building is definitely worth considering.
Choosing the right white label link building provider
Everything's complex in search engine optimization. Rules change, algorithms shift, links are deleted, and your client's website will not always rank the way it does today. As a result, providing continuous backlink support is an essential element in SEO.
To make sure you offer your clients with the best results and not risk your reputation, you need to consider your white label link building provider a long-term partner, rather than a one-off freelancer you contact occasionally.
As such, you also want to make sure they are the right ones for you. Here are five criteria to help you figure that out.
Their experience
You need professional link builders, not someone who's just taken a random online course. Therefore, when hiring a white label link building firm for your own agency, be sure to check how many years of experience they have. Look up the founders, the managers, and the actual link builders in the firm to assess whether they're a good match for your level of experience and clients. Even better, order a few links to test the backlink quality.
Another thing to look for is what their process is: do they have a tool in place that makes it easy to get started? Are they onboarding you and taking care of the setup?
Their link building approach
This is also important, as there are different approaches to link building. Some providers focus on quantity, while others prefer quality over quantity. So make sure you understand what your provider's approach is before working with them. Stay away from backlinkers who promise unrealistic results and settle for the clean, white hat ones that know building links takes time and dedication. Remember, you want the best long-term results for your clients, so you retain them for longer (and make it more likely for them to recommend you).
The results they offer
Numbers don't lie. What kind of results does your backlinking firm offer? Do they have a track record they can show you? Are their clients satisfied with the results? Do they have any successful case studies you can look at?
These are all questions worth asking before forming a partnership.
Their previous clients
Nothing speaks louder than previous clients. Good experiences or bad, former clients can be a great source of insight and advice. Finding out how reliable your link building provider is, how quickly they can deliver results, their communication skills, etc., are all important details to consider before hiring them.
The data they provide
Just as you want your reports, your own clients will want theirs. Customized dashboards and reports are an absolute must if you want your backlinking work to be fully white labeled.
But beyond that, you also want to make sure your chosen firm works with clean data and offers white label reporting, and that they have the best SEO and analytics tools to prove their efforts.
Their customer service
Customer service is important, no matter what business you're in. So make sure that your provider has a great customer service team who can answer all your questions or requests promptly and professionally. Assess how they communicate, how quickly they reply, and how they plan to address potential hurdles along the way. Nobody's perfect, but if they can show you that they're willing to go the extra mile, it's a good sign.
Their pricing options
Last, but not least, it wouldn't be profitable to buy white label backlinking services if they were prohibitively expensive. That being said, you also want to make sure the chosen partner is building quality links, so don't just settle for the lowest price. Instead, look for a provider who offers both good quality and affordable pricing options (e.g. someone who offers discounts for batch orders, coupon codes, and so on).
White label link building FAQ
What are white label link building services?
Some link builders offer their services as a white label package, meaning: other agencies can resell these services, and offer them as their own. The original white label provider still fulfills the orders while their partner is marketing them.
How do white label link building services benefit SEO agencies?
SEO agencies who don't have in-house link building specialists can offer link building services without making any major commitments. They don't have to hire new talent, and risk not being able to sell their services to existing clients.
How long does white label link building take?
Most white label link-building service providers have large teams, ensuring fast turnaround times to keep all parties happy. With that said, quality still takes time, so link placements usually take several weeks or months.
How much does white label link building cost?
For the end-client, white labeled links can cost a bit more because the resellers add their own fee to cover their marketing expenses. Agencies do usually get a lower price compared to the same service a client would pay, simply because they often order links in bulk.
Conclusion
Creating quality links is one of the hardest jobs in SEO—so it's really no wonder that white label backlinking exists. Both those who don't have the capacity to do it and those who don't have the time or budget to spend on marketing and account management can benefit from buying and providing white labeled services.
However, the success of your business will depend on the quality of backlinks your partner can get. So make sure to do your due diligence before settling and hire a provider that can give you the best results possible. Research their years of experience, white hat approach, data-driven reports and customer service.