White Label Reporting: Your Guide to Easy Branded Reports
Key points
White-label reporting is a process by which a third-party provider delivers reports an agency can rebrand in order to present it to their clients.
Using white-label reporting services can help agencies save time, improve client communication, and enhance their overall service offerings.
When choosing a reporting tool, it is important to consider factors such as report customization, as well as the provider's overall reputation and track record.
Have you ever dreamed of providing your clients with accurate reports that are respect your branding? We're not talking about adding a logo to a Google Sheet template, but having full creative control: the ability to customize your reports with your agency branding, from logo to dashboard and how the reports look like.
White labeled products allow you to do just that: customize your reports in a way that showcases your own brand identity. The end result is a report that looks, feels, and reads like it's part of your brand but offers the security and trustworthiness of a consecrated too.
How to choose a white label reporting application that enables you to perfectly integrate your brand and your favorite marketing software? Let's take a closer look at this topic.
What is white label reporting?
White label reporting is a way of providing custom reports to clients without revealing the source or origin of the data. It allows a company or organization to provide branded reports without investing in the development or maintenance of advanced software.
White label analytics can be used in a variety of circumstances, but it's usually considered an excellent tool for marketing agencies and large companies. Those need branded reports and dashboards in order to track the progress of their services for their clients.
Which white label reporting features do you need?
To ensure your white label reporting app is actually white label (i.e. you can integrate it into your own systems and resell it as your own), you have to make sure it has the right features. Here are six key features your reporting tool should have to ensure a smooth integration with your agency's brand elements.
Logo
Your logo is extremely important, as it will be the first thing clients see when they receive your report. Make sure the reporting solution you choose has a good logo upload feature, so that you can incorporate yours in a seamless way.
Brand colors
Naturally, you want your client reports to look and feel just as if you had produced them yourself. This means that your white label reporting program should allow you to customize the overall look of the report, including your brand colors.
Custom email domain
A custom email domain allows you to create and send a report via email, as PDF, automatically from your custom domain. For example, if you want to send an SEO report straight from your tool, a white label custom email domain reporting software will help you do this and show your email domain, as opposed to that of the actual software.
Custom dashboard domain
Your white label dashboard should also reflect your brand. If you're in a video meeting with your client and you want to show them reports on the spot, they should be fully mirrored in your brand. For this to happen, your dashboard should show as if it comes from your own domain or subdomain (not the one of the tool you're using).
Cover pages
Cover pages are important to ensure your client reports look professional. Look for a white label reporting solution that offers you the ability to create custom cover pages for your reports, so that you can make sure they look as good as possible.
Header and footers
Last, but not least, you want your headers and footers to be customizable as well. This will help you create a consistent look and feel throughout your entire report, so that it looks professional and trustworthy. It's a small detail, sure, but you don't want your credibility to be affected by such an apparently insignificant thing.
Choosing the right white label reporting tool
If you have decided to adopt a white label reporting application for your SEO or digital marketing agency, you need to make sure you pick the right one. After all, your clients will be relying on you to provide them with accurate and reliable data to help them track their key performance indicators (KPIs). You simply cannot risk your reputation by going with a white-label reporting program that doesn't deliver accurate metrics or performs poorly.
But which white label SaaS should you trust with your business going forward? Aside from the features mentioned in the previous section, you should also make sure your white labeled reporting app supports the following principles.
Is fully automated
Your white label reporting app should provide you with real value—and automated reporting applications do just that. They save you time, energy, and resources, so you can focus on optimizing your client's experience, marketing campaigns, and branding efforts.
Allows you to scale
Choose a white label reporting solution that grows with you and your business. It should be able to easily integrate into your system and grow as you acquire more clients and projects. If it's not scalable, your reporting application won't be able to keep up with your business.
Integrates with other tools
You also want your marketing reporting software to integrate with other tools, such as Google Sheets, Dropbox, and Salesforce, to name a few.
This will allow you to create comprehensive reports with all the metrics and data in one place.
Provides quality data
Of course, your white label reporting program should be able to provide you with the most accurate data and insights. Without clean metrics, you're in the dark whether your campaigns are working or not. What's more, your decision-making processes may be based on inaccurate data.
Grow your industry knowledge
Join thousands of agency owners and get our best agency growth content in your inbox, one email per month 👇️
Your white label reporting tool is more than just another piece of software you add to your tool stack: it's a partner you can rely on to help you provide your clients with accurate, comprehensive data. With the right white label reporting app, you have access to all the information and all the benefits of an in-house software without the cost, time, and energy that come with building your own solution. Choose carefully and you can offer your clients an unparalleled reporting experience that will keep them coming back for more.
Is ultra-secure
Data security is no joke. In 2023, the average cost of a data breach was assessed by IBM at a staggering $4.35 million. Look for a white label solution that offers full security, privacy and data protection features that ensure your clients' business remains safe.
How to embed white labeled reports in your client portal
If you run an agency or are a service provider, you can embed white label reports in your client portal. This allows you to create white-label dashboards and reports based on reputable third-party tools, as well as create reports and send reports that are informative and help your branding altogether.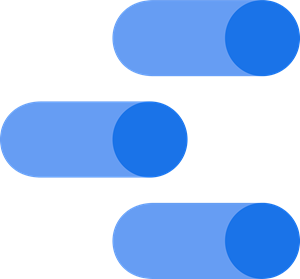 In SPP, you can easily do this in minutes, without any kind of coding. Our tool allows you to embed reports generated in Google Data Studio, Agency Analytics, or any other reporting app (as long as it can be iFramed).
All you need to do is activate the Google Data Studio or Agency Analytics integration, add your report URL, and the report will be displayed for your client, within the platform.
Conclusion
Having your own white label reporting app can provide you with a competitive advantage. Incorporating your own brand in client dashboards and reports can increase the trust your clients have in you, as well as help you improve your business's branding and reputation. By choosing the right white label reporting application, your business can reap the benefits of automated analytics, scalability, and accurate data—all with your own branding thanks to powerful customization options.