Our Epic Guide to Productizing
We wrote the book on productizing…
Here's everything we know about productization based on working with 1,000+ agencies on SPP.
You'll learn how-to…
Make the switch to productized services
Examples of different productized services
Scoping and testing your productized offer
Market strategy for productized agencies
Using software to scale up your operation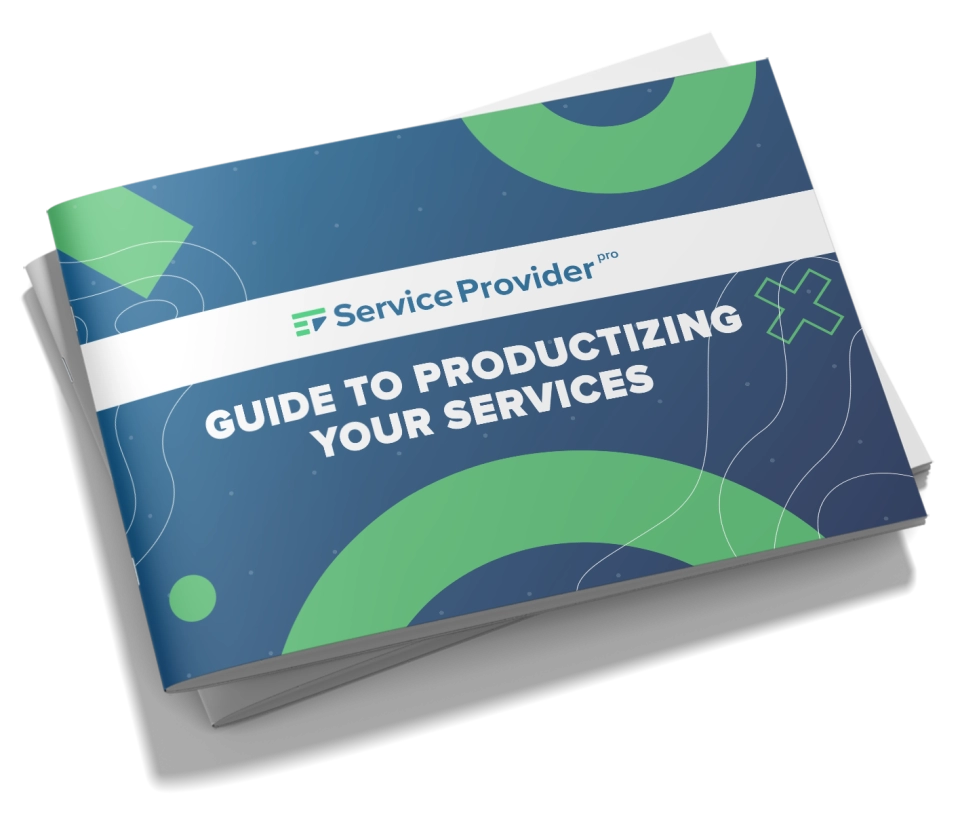 Is your agency looking to productize? Our handy guide will show you how to go from bespoke client work to selling productized services at scale.
What is productizing?
Many agencies struggle with the idea of converting their bespoke services into a product. The good news is we've helped agencies just like yours add productized services to their arsenal, scale up their revenue and outgrow the competition.
Going down the productization path is the most efficient and smartest way to optimize your business. Thanks to SPP.co, it's not only easier to do, but also involves less risk.
Our platform has been powering productized service businesses for many years, helping them successfully scale their operations, boost their MRR, and increase retention.
But what is the difference between a regular "billed by the hour" service and a productized one?
Let's take a look at two different perspectives:
Client
By offering productized service packages you're reducing friction for clients. They feel safe knowing how much value they're getting, what the deliverables are, and the costs.
Agency
You're spending less time on proposals and quotes while getting more clients in the pipeline. Systemized processes let you handle more business and focus on growing your agency through new opportunities.
Get your free guide to productizing your agency 👇
How to productize a service
Turning a service into a product means changing your business perspective. Go from having to take on any job to keep the lights on to offering high-value, high-margin services in a streamlined and automated way.
Take a look at your past projects, and ask yourself:
Which of my services have the highest margins?

Where did I take a loss to satisfy a client?

How can I design my business to run with minimal input?
With the help of this guide, you'll find the best services to productize, opportunities for offering recurring service subscriptions, and much more.
Why you should listen to us
Our software platform has helped 1,000+ agencies set up systems and processes to grow a predictable revenue stream from productized services.
Our customers have…
Implemented productization in their agencies

Simplified their operations through our platform

Built custom solutions on top of our flexible Client Portal

Unlocked major growth opportunities from white-label resellers
What to expect in this guide
We've been helping agencies sell and deliver their services at scale for years. This has given us unique insight into the struggles and common pitfalls agency owners fall into.
Our free e-book details all the necessary steps you need to take to join the productize community:
Step-by-step guide how-to productize your services

An overview of industries that are already productizing

How to make the switch to a productized business

Leveraging technologies to automate your processes

Tips on how to optimize your pricing model

Detailing your product story to new and existing clients
Frequently asked questions
Is this guide completely free?
It is! Sign up and get direct access to our e-book in PDF format.
Does it teach me how to productize consulting services?
Many industries can be productized. Our free guide contains examples of successful agencies that have already made the switch. There are still industries that haven't realized that productization is possible!
How can I productize myself with the help of your e-book?
Many freelancers are industry experts who sell their knowledge and experience in the form of consulting, among other things. Read our guide to get insight knowledge and examples on how to succeed.
Get your free guide to productizing your agency 👇