10 Effective Strategies for Finding B2B Clients
Key points
Service businesses looking to find B2B clients should start by identifying their target audience and understanding their pain points, needs, and challenges.
To effectively find B2B clients, service businesses should establish a clear target market and value proposition, tailor their messaging and outreach efforts to their target audience, and prioritize building relationships and providing value to potential clients.
Leveraging social media platforms, such as LinkedIn and Twitter, can be an effective way for service businesses to connect with potential B2B clients and establish a strong online presence.
Imagine a world where you could get what you want simply by rubbing a magical lamp and summoning a genie to grant your wish. As a business owner, I bet one of the first wishes on your list will be to land high-paying clients on autopilot.
Unfortunately, running a business is no Disney fairy tale, and finding clients isn't as easy as rubbing a lamp. It's a major challenge many agency owners like you face. In one Hubspot Marketing Agency survey, 60% of agencies identified finding new clients as their biggest challenge when growing their businesses.
Several factors are responsible for this nagging problem. But at the heart of it is a lack of strategic approach to client acquisition, especially in the B2B industry where the sales cycle is longer.
Many agencies only rely on sending cold emails, their personal network, or referrals to get B2B customers. However, this strategy won't cut it in the long run.
So what's a better approach? That's what this article will uncover; 10 effective strategies on how to find B2B clients for your agency.
1. Prospect only to your ideal customer profile
When it comes to prospecting for ideal clients, a common approach business owners take is to:
buy an email list,

blast unsolicited emails to thousands of people, and

wait for responses.
When they hear crickets, they say outbound prospecting is dead.
But let's face it. Nobody wants to read an email from someone they don't know or have never heard of, let alone do business with them. 
Does this mean outbound marketing is a bad strategy? Absolutely not. 
Reaching out to your ideal clients rather than waiting for them to come to you is a proactive approach that can help you find new customers faster. But it only works if you do it right.
How do you do it right? 
For starters, ensure you're targeting only your ideal customers. This way, you can craft tailor-made emails or social media messages that address their needs and pain points. Doing this will increase your chances of getting positive responses from prospective clients.
2. Optimize your website 
You may have heard of the saying that "the best place to hide a dead body is on the second page of Google's search results." This may sound funny but it's true considering most searchers don't go beyond the first few search results. 
As such, it's not enough to create a website, publish a few blog posts and call it a day with the hope that clients will flood your business.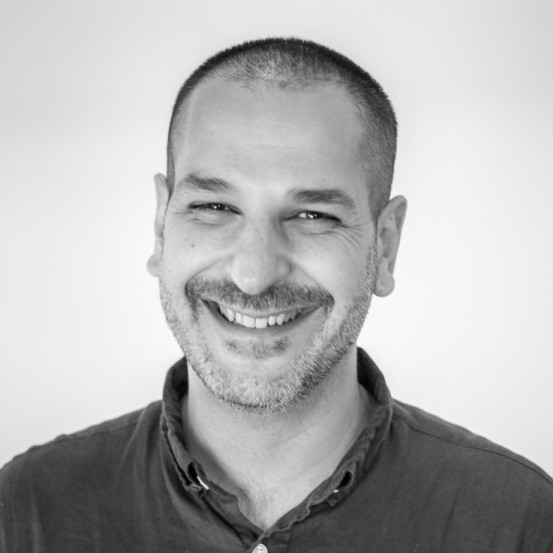 A better strategy is to invest in Search Engine Optimization (SEO). Doing this improves your website's visibility on Google. It also helps potential clients who are actively searching for relevant keywords in your niche find your business. In addition, it's a long-term strategy that will continue to bring in clients to your business.
3. Provide value with content marketing 
According to Gartner research, B2B buyers spend only 17% of the total purchase journey with sales reps. They no longer rely on a salesperson to make a buying decision. Instead, they prefer carrying out their research by going through digital channels such as websites, blog posts, case studies, and online reviews.
This begs the question, how do you position your business to help potential clients at each step of their buyer's journey? And what does it mean the B2B sales cycle and customer acquisition?
That's where content marketing comes in. By creating and sharing valuable content, you will:
increase your online visibility

establish yourself as a trusted authority in your industry

ultimately attract your ideal clients.
The goal here is to educate your potential clients to the point where they know, like, and trust you. Once trust has been established, it makes it easier to do business with you.
However, content marketing goes beyond posting articles on your website. Create and repurpose content on other platforms where your ideal customers are. This way, you'll reach a wider audience and attract potential customers to your business.
Here are examples of other content types you should incorporate into your strategy:
social media posts

podcasts

infographics

videos

whitepapers

case studies

email newsletters
While creating content is great, promoting it is equally important. People won't know how valuable your content is if they don't know it exists. As such, you must prioritize promoting your content across different platforms where your audience is. Only then will you reap the full rewards of your content strategy.
4. Leverage social media to establish authority
What's a general rule of thumb in marketing? Be where your customers are. These days, it's social media. That's why, according to CallRails 2023 Outlook For Digital Marketing Agencies, 64% of business owners consider social media as one of the top channels for finding clients.
Creating brand awareness, educating your audience, and providing adequate customer support on social media help to build a strong online presence. As a result, you attract quality leads to your business and increase your chances of converting them into clients.
Not making the most of social media to find new B2B customers means you're leaving money on the table. However, you shouldn't spread yourself too thin by casting your net wide on all social media platforms.
A better strategy will be to pick two or three platforms and focus on building a solid reputation on them, the most obvious choice being LinkedIn. With over 800 million users, it's home to many B2B business owners and decision-makers.
Being active on LinkedIn increases your organic reach and helps potential clients learn more about your company.
LinkedIn also works as a prospecting tool to get more B2B clients. It has advanced search filters you can use to find them via their location, industry, job title, etc.
There's also LinkedIn Sales Navigator, a tool you can use to target and send personalized messages to decision-makers based on your ICP.
Twitter is another great social media platform for listening to conversations and engaging with potential B2B clients. This is called social listening.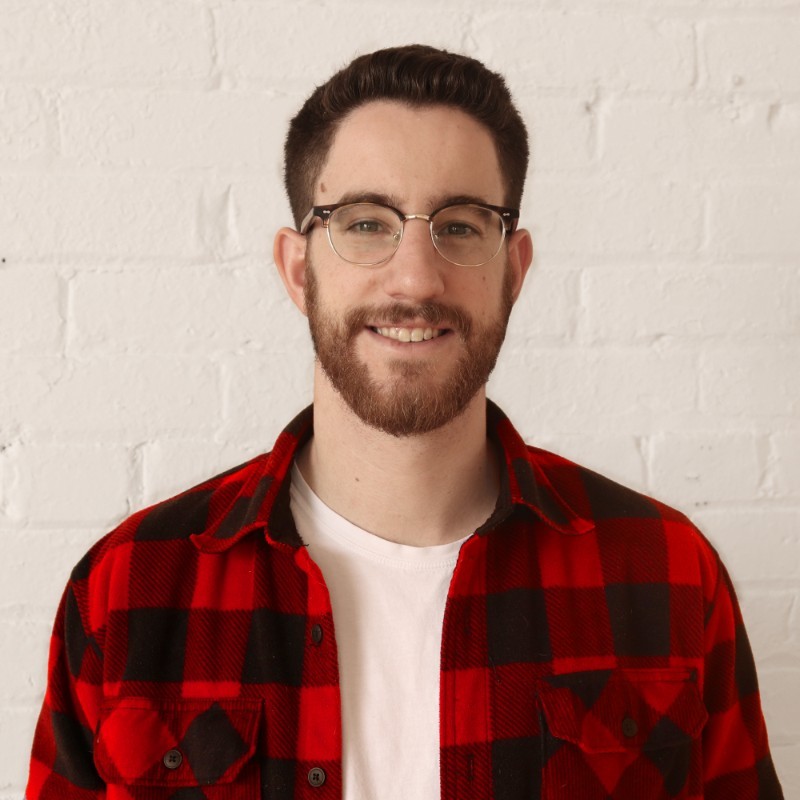 Facebook and Instagram are also great for finding B2B clients, depending on the industry you are in. 
Then there's Tiktok which may come as a surprise considering it's more associated with the younger generation. But according to Hubspot's 2022 state of inbound marketing trends, B2B marketing experts actually see higher engagement and better ROI on TikTok than marketers for B2C brands.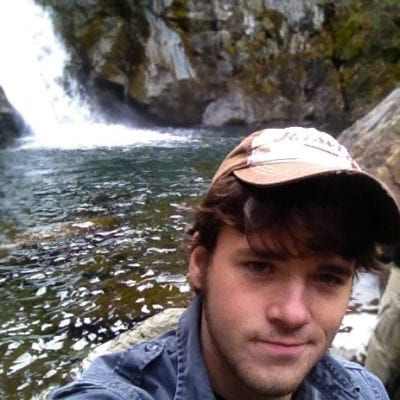 Judging by this revealing insight, more B2B brands will be looking to leverage TikTok to find clients in the near future.
5. Host a podcast
Podcasting has become increasingly popular and is a great way to establish thought leadership and build a following. By hosting a podcast, you can interview experts in your industry or discuss topics that are relevant to your audience.
Done right, a podcast will attract quality B2B clients who are interested in your services. You can promote your podcast on social media or even use it as a prospecting tool by inviting potential clients to be guests on your show.
6. Host webinars on relevant subject matters
Webinars have been around for a while but became more popular during the pandemic as social distancing was the norm. Even though normalcy has been restored, webinars remain a valuable digital channel for finding clients.
Hosting webinars on various topics that are relevant to your audience is an excellent way to showcase your knowledge and expertise. It's also a more interactive way to educate people about their problems and position your product or service as the best way to solve them.
For example, an SEO specialist can host a webinar on the latest Google updates and how it affects website rankings. During the webinar, you can share your insights and provide solutions to common problems your listeners may have. This helps to establish trust, position you as an authority, and make it easier to convert attendees into clients.
To get more people to attend, promote your webinar on social media, email, or collaborate with industry experts. 
Also, repurpose the content from the webinar into other content forms like blog posts, short videos, email newsletters, social media posts, etc. This way, it reaches more people.
7. Join the conversation in online communities
Another surefire way to find new B2B clients is by joining conversations in online forums or communities like Quora, Reddit, Facebook, LinkedIn, or Slack groups. Here, you get to experience firsthand the everyday challenges of your target audience.
Responding to questions, and offering helpful solutions establishes you as an expert in your field and attracts potential customers who are looking for the services you offer.
You can also share business tips, industry news, the latest trends, and anything your ideal clients may find helpful.
But here's one important thing to note: When you join these communities, don't immediately start promoting your business. Instead, focus on building relationships and trust simply by providing value to the community. 
Doing so will establish you as a reliable source of knowledge and of course, attract potential clients to your business.
8. Nurture leads via email marketing
In the B2B industry, customers don't just become clients. They usually go through a sales funnel where they go from strangers to leads to prospects before making a purchase. This process may take days for some businesses, while for others, it may take weeks or even months.
But one thing is constant: you have to nurture your leads until they are ready to make a purchase. One great way to do this is through email marketing. It's an effective digital marketing strategy where you send emails to people who subscribe to your mailing list. 
Sending them helpful, relevant content like valuable tips, podcast links, webinar invites, case studies, or exclusive offers helps nurture relationships with them. It also positions your business as an authority, builds trust, and ensures you remain top of mind until they are ready to make a buying decision.
How do you get strangers to subscribe to your email list?
Offer something valuable in exchange for their contact information. In other words, a lead magnet.
Examples include an ebook, industry survey or report, whitepaper, free product trial, discount on their first purchase, webinar invite, product demo, or an exclusive event invite. Ensure you share your lead magnet on relevant platforms and invest in paid ads to ensure it reaches a wider audience.
Whatever you offer, ensure it's relevant to your audience and reflects your brand's expertise.
Take SPP for example. Here's a lead generation form we use:
In exchange for an email address, subscribers receive a download of our e-book on productization.
9. Harness the power of word-of-mouth marketing
Think about the last time you purchased a product. Chances are you did so based on a friend or colleague's recommendation. That's the power of word-of-mouth marketing.
When your existing clients are happy with the service you've provided, they are often willing to shower you with glowing testimonials. But more importantly, they are happy to refer you to their peers.
I also want to give a huge shout out to the team. They are now an extension of my in-house team. Basically anytime I run into a wall, or need some code tweaked - they are ON it. So between the platform and the support - it's 10/10 and the foundation I need to scale.
Joe Hader, Founder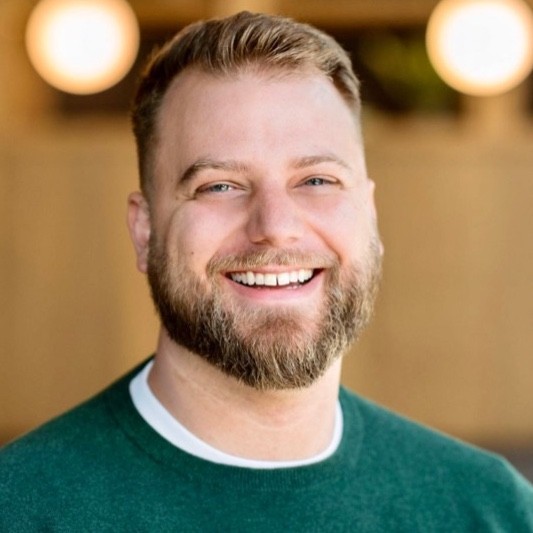 Referrals from other businesses convert well because most B2B buyers value the opinions of their friends or business partners when making a buying decision.
10. Maintain a strong positive online reputation on review sites
Remember how I earlier mentioned that buyers also check online reviews before making a decision? That's because they trust feedback from other consumers in their industry as much as they trust personal recommendations.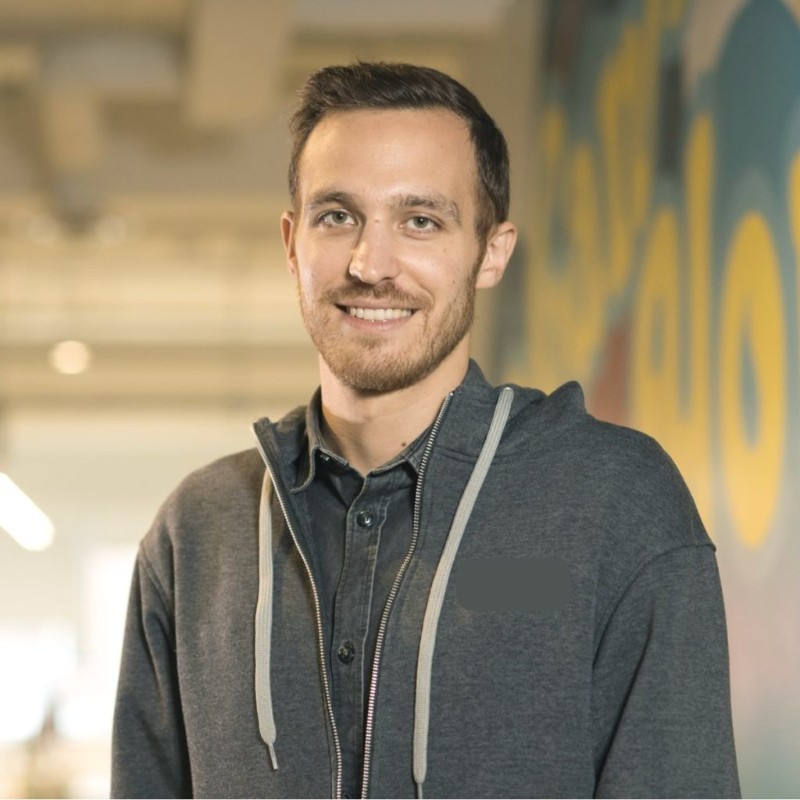 This is why it's important to ensure your business has and maintains a positive online reputation; negative client reviews will hurt your brand. And it starts by providing quality service and excellent customer support to your existing clients. Ultimately, it ensures your business receives positive reviews, making potential clients more confident to do business with you.
How to find B2B clients FAQs
How to get your first B2B client?
To land your first B2B client, you can send personalized cold emails/social media messages, post valuable content on social media platforms like LinkedIn and Twitter, join and contribute to relevant conversations on online communities/forums/social groups in your industry, and reach out to your network and ask for referrals.
How to find B2B leads?
In order to find B2B leads, attend networking events in your niche to connect with potential clients. Ensure you follow up with them via email or social media. Also, share your expertise by guest posting on top industry blogs, ask existing clients for referrals who may be interested in your services, and offer lead magnets to your website visitors and social media followers.
Where to find B2B clients?
Here's where you can find B2B clients: social media platforms like LinkedIn, and Twitter, online communities, forums, and social media groups in your industry, Google via search engine optimization, and by hosting webinars and podcasts.
How to contact B2B clients?
You can contact B2B clients through various means such as social media, email, in-person meetings, video or phone calls.
How to approach B2B clients?
Before approaching a B2B client, research the company and its industry to better understand their needs and how your services can help them. This allows you to craft personalized messages which address their pain points. If you don't hear back from the client, follow up to see if they have any questions or concerns.
Wrapping up
Clients are the lifeblood of any successful business. Without them, the business is doomed to fail—which is why it's important to learn how to find and approach B2B clients using the aforementioned strategies. 
The result? You'll land high-quality clients, generate more revenue, and scale your agency.