Social Media Client Intake Form Best Practices
Key points
Creating a comprehensive social media client intake form can make your agency appear more professional, save time by preventing future follow-up questions, and improve the overall customer experience.
Using a questionnaire for onboarding new clients saves time, ensures you're on the same page with your clients in terms of content strategy, and creates a professional impression.
Important questions to include in the social media client intake form cover aspects such as the client's brand, competitors, and expectations regarding goals, measurement of ROI, and reporting.
When you're tinkering with the concept of how to start a social media marketing agency, you're rarely thinking of how to actually onboard a new client. After all, you first need to find leads and convert them.
It's important to make a good first impression. After all, you want to set expectations from the get-go, ensure that you match your client's brand voice, and have all the information you need to kick-start your social media management activities.
In order to do so, read on to find out what your social media client intake form should contain, and how to build a questionnaire that doesn't leave any questions unanswered.
What is a social media client intake form?
To set up a social media strategy for a new client, you need basic information to create content that resonates with their target audience. This is only possible if you ask specific questions, more on that later though.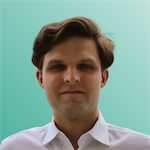 The great thing about an intake form is that you can get all the information you need during client onboarding, ideally after they've placed their order/subscribed to one of your recurring services. With SPP's intake forms, this is as an automated process, as your clients will see on their receipt page that a form is waiting to be filled out. If they skip that part, we'll send a reminder email after 24 hours.
The alternative to our intake forms are onboarding forms, which are not linked to any service. Instead, they are specific to a client profile—and you can have as many as you need. In the end, it's up to you how you set up your system. At SPP.co, we just give you as many options as we can to make onboarding new clients an easy process.
3 reasons to use a questionnaire to onboard clients
You might be thinking: do I really need a social media questionnaire for onboarding new customers? The answer is a clear yes, and here are three reasons why:
It saves time: Instead of going back-and-forth via email or messenger, you have a standardized way to ask everything you need. Plus, all information is saved in a place where your team (and the client) can review it.

You're on the same page: If you want to create social media content that your clients love, you need to be on the same page when it comes to the content strategy. The onboarding form will make sure that you're in sync.

A good impression: Nothing screams professional than a business that has its processes in place, everything is automated, and well-thought through. Your clients will appreciate you for taking the time to come up with a questionnaire that has thought of everything.
Also, keep in mind that depending on the niche you're serving with your agency, your questionnaire can be quite different. Someone who works exclusively with coaches has different requirements than those targeting a car rental company.
Finally, let's jump into the questions you should include in your onboarding process.
Questions to ask your new social media client
Let's get down to business and start thinking about the social media client questionnaire. What kind of questions do you need, which are optional? There's no recipe for success, but some of the following questions have to be included.
Keep in mind that the form you design should be structured in a way that it
doesn't confuse your client,

asks all basic questions to build a marketing strategy, and

doesn't require input from your team in order to be finished.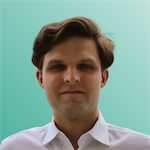 To make things easier, split your questions into different categories. If it turns out that you'll need to ask a lot of them, make your questionnaire multipage so it doesn't look like a huge, daunting task.
Ask about the brand
Who's your client, what niche are they in, and what is their goal as a business? This is important to find out as you'll need to know in order to create (or take over) a social media presence.
Here are a few things you can ask, including more information to help them out answer those questions:
Describe briefly the history of your company.

What is your purpose with your social media profiles?

increase brand awareness

generate leads

improve brand perception

Are there any services/activities you want to highlight?

Are you focusing on B2B, B2C, or both?

Tell us about who you want to target on social media, and why.

What is the preferred voice for social media posts?

Do you have any weakness?

Which brands do you admire on social media?
Inquire about competitors
Now that you know more about the brand, it's time to find out about its competitors. After all, everyone has someone they are competing with. Their social activities can be a good inspiration, but you can also use their profiles to find weaknesses. Maybe the competitors aren't active on social media at all, or their posts are very basic and boring.
Here's what you can ask:
Please provide a list with five competitors.

What is your unique selling point compared to them?
Set expectations
Measuring performance and success is a tricky job when it comes to a client's social media profiles. It ultimately comes down to what their goals are. Sometimes they just want to be active on social media, but other times they expect to generate leads.
Grow your industry knowledge
Join thousands of agency owners and get our best agency growth content in your inbox, one email per month 👇️
Make sure you're on the same page early on by defining the overall marketing strategy, and how to measure its effectiveness:
How do you want to measure your return on investment?

What are your reporting expectations, and which metrics do you need to be tracked?

Have you set up Google Analytics and tracking pixels?
Ideally, the client should already use a reporting tool that tracks social engagement. If not, you could recommend one of the popular tools, such as Iconosquare.
Features your social media intake form should have
Besides the questions you're going to ask on your social media questionnaire, there are also specific features the form builder should have to make things easier. This comes down to the tool you use, but at Service Provider Pro, we have thought of almost everything.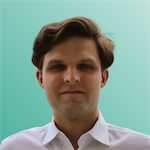 Page breaks
Just looking at the questions above, it's clear that you'll end up with a really long form. Fret not, there's a page break you can use if you build your forms with SPP.co's white label form builder. What it does is that it puts a next button on the form, making it multipage.
Drop-downs
Sometimes you want to restrict the information someone can provide you, or you want to make it simply easier to answer a question. Drop-downs with pre-defined options are perfect for this case.
Signature field
Nobody likes to read long terms, but sometimes you get hid with a chargeback—and then it's a good thing to have a signed agreement. For that, we have a field that you can add to your forms.
Form rules
If this than that—form rules allow you to set up conditional logic, making it easier to show questions based on input. For instance, if a client selects that they want you to manage Twitter and Facebook, show a specific set of questions that is relevant to those platforms.
Image preview
If you need to upload images to social media accounts, you'll need some inspiration and guidelines that you can follow. Downloading images isn't exactly user-friendly, and luckily, SPP displays images in an image gallery for your convenience.
Final thoughts
Any social media agency should think about their client intake early on. With this blog post, I've hopefully given you enough information in order for you to create your own. As Will said, it's an ongoing process that can and should be refined. You'll soon discover that you need to ask more questions, or re-think your form design and structure.
At some point, you'll have a process in place that makes onboarding quicker, easier, and automated. And that will help you grow your social media marketing agency.