10 Powerful Marketing Analytics Tools for Agencies
Modern marketing is all about data—and lots of it. Impressions, conversion rates, web traffic, engagement metrics… the list of vital metrics and KPIs goes on and on. To make sound decisions, agencies need powerful analytics tools that can help them track all of this information and more.
In this article, I'll be introducing you to a few analytics tools for agencies. They are essential for anyone who wants to dig deep into the topic of analytics for agencies and make data-driven decisions.
What is marketing analytics?
Marketing analytics is the process of measuring, managing, analyzing, and benchmarking marketing performance data in order to make more informed decisions about your marketing strategy. In other words, it's using data to improve your marketing efforts—whether that's your in-house marketing or marketing service.
This might involve things like tracking your website's conversion rate, measuring the ROI of your social media campaigns, or analyzing your email marketing open rates.
Why are marketing analytics so important?
Marketing analytics are important for a few key reasons:
Allows you to track your progress and performance over time. This is essential for understanding what's working and what isn't so that you can adjust your strategy accordingly.

Provides insights that help you make more strategic decisions. By understanding which marketing tactics are most effective, you can focus your efforts on the activities that will have the biggest impact on your bottom line.

Can help you save money by identifying areas of wasted effort spend. For example, if you notice that a particular ad campaign isn't generating any leads, you can save yourself a lot of money by cutting it from your budget.
The key to unlocking these benefits is investing in a software stack that can help you collect, organize, and analyze your marketing data. Here are a few of the best marketing analytics tools on the market.
Top 5 free marketing analytics tools
1. Google Analytics
Google Analytics (GA) is a free web analytics platform that gives you insight into your website's traffic, audience, and conversions. GA puts a lot of emphasis on measurement, so it's great for agencies that want to track their progress over time.
GA is also very easy to set up and use, which is probably why it's one of the most popular marketing analytics tools on the market. In fact, GA is used by over 35 million websites worldwide.
If you're not already using Google Analytics, I highly recommend that you set it up as soon as possible.
Key Features
notifications and alerts

event tracking

site search tracking

behavior tracking

website analytics
2. Google Data Studio
Google Data Studio (GDS) is a free data visualization tool that allows you to create beautiful, informative charts and graphs from your data—regardless of the source. GDS is great for agencies that want to quickly visualize their data in an easily digestible format.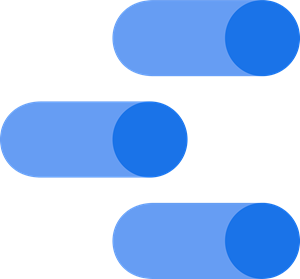 It's also very flexible. You can connect multiple data sources to GDS and then combine them into a single report. And like GA, GDS is relatively easy to use, so you'll be able to get up and running quickly.
And as an added bonus, GDS reports can be embedded directly into SPP client portals. This gives agencies the ability to share their data with clients and team members in a secure, interactive format. All you need to do is add a sidebar link for "Reports".
Key Features
multiple data sources

white label reports

scheduled reports
3. Google Search Console
I know, I know—Google again. But hear me out! Google Search Console (GSC) is a free tool that gives you insights into how your website is performing in Google's search results.
This is valuable information for agencies that want to improve their SEO efforts and get more organic traffic to their site.
GSC also provides data on things like clicks, impressions, click-through rate (CTR), and average position. So if you're looking to measure the performance of your SEO campaigns without the use of a dedicated SEO software for agencies, GSC is the way to go.
Key Features
website traffic data

search analytics

sitemaps

robots.txt testing
4. Heap
Heap is a paid analytics platform (well, "digital insights platform") that is excellent for agencies that want to get a clear picture of their clients' journeys.
What really sets Heap apart from other tools is its "Session Replay" feature—it's essentially instant replay for important events in your funnel. Whenever you set up a tracking event in Heap, the system automatically starts recording data about that event.
So, if you want to see what a user did just before or after they converted on your website, you can replay their entire journey up to that point.
Key Features
session replay

automatic event tracking

funnel analysis
5. Mailchimp
Mailchimp is a popular email marketing service that offers a free plan for small businesses. This plan includes features like email automation, tracking, and reporting.
For agencies, Mailchimp is best known as an email automation tool. But its reporting and analytics features are also very helpful for measuring the success of your email marketing campaigns.
You can measure and track things like open rate, click-through rate (CTR), unsubscribe rate, and more—all from a central dashboard. If you're looking for a tool to help you automate your email marketing, Mailchimp is a great option.
Mailchimp also integrates with SPP directly. You can easily add your clients to an email list based on the services they purchase and start sending out automated emails.
Key Features
Email Automation

Tracking and Reporting
Top 5 paid marketing analytics tools
1. AgencyAnalytics
Instead of using a reporting tool that needs you to build reports, you can opt for AgencyAnalytics. The platform has countless integrations that allow you to connect multiple data points and display reports automatically in a client dashboard.
A major selling-point is that AgencyAnalytics allows you to white-label reports, making it ideal for digital agencies who want their client reporting to be on-brand. And the best: automated reporting takes a lot of work off your hands. Thanks to the integrations, data collection is fully automated, so the dashboards you create update with fresh information.
Key Features
automated client reporting

white labeled reporting

integrates with 70+ tools

client & staff management
Pricing
AgencyAnalytics starts at $12 per month per client campaign for the Freelancer plan and $18 per month per campaign for the Agency plan. An Enterprise plan can also be customized.
2. Mixpanel
Mixpanel is a paid analytics platform that provides agencies with detailed insights into their marketing and product efforts. Mixpanel is often compared to GA, but it offers a much more robust set of features, including things like A/B testing and push notifications.
Mixpanel is also very user-friendly—which is one of the reasons why it's so popular among marketing agencies and enterprise-level companies like Twitter, Lyft, and Forbes alike.
Key Features
advanced segmentation

Funnels and retention analysis

A/B testing

push notifications

mobile analytics
Pricing
Mixpanel's free plan offers great value, but most agencies will benefit from the Growth plan ($25/month) due to its advanced reporting and unlimited segmentation.
3. Hotjar
Hotjar is a paid insights platform that's very similar to Heap. In fact, Hotjar even offers a "Recordings" feature that works similarly to Heap's "Session Replay." You can use it to look into client journeys on your website by seeing exactly what visitors see.
Heatmaps are another powerful Hotjar feature. They give you a visual representation of where users are clicking on your website. They're another amazing way to visualize visitor behavior—which you won't be surprised to learn is Hotjar's bread and butter.
Key Features
heatmaps

session recordings

surveys

funnel analysis
Pricing
Hotjar has a free plan available, but most agencies will need to upgrade to at least the Plus plan for $32/month.
4. Ahrefs
If SEO is part of your marketing mix, then you need a tool like Ahrefs in your stack.
Ahrefs is an all-in-one SEO platform that gives agencies everything they need to manage their (and their clients') SEO campaigns—from rank tracking to backlink analysis. The platform is great for turning abstract metrics and KPIs into actionable tasks for marketers to execute.
Key Features
keyword research

rank tracking

backlink analysis

website audit
Pricing
Ahrefs is quite expensive, but has become an important tool for agencies offering SEO services. Employing a credit-based usage system, each plan comes with 1 Power user who can consume up to 500 credits 
Grow your industry knowledge
Join thousands of agency owners and get our best agency growth content in your inbox, one email per month 👇️
Their pricing tiers revolves around the features you can use and the amount of data you can analyze. Additional seats are charged on a pay-as-you-go basis, meaning that the platform only starts charging once users spend credits on various tasks.
The cheapest plan setup starts at roughly $99/month, and the most expensive setups cost $999+/month. 
5. Klipfolio
Marketing analytics isn't just about analyzing data—it's also about visualizing data to communicate it effectively with whoever needs to see it (i.e., team members, clients, etc.).
This is where Klipfolio comes in. It's a paid "business intelligence and data visualization" tool that helps agencies turn their raw data into beautiful, easy-to-understand dashboards.
Klipfolio also has a lot of great integrations with popular marketing tools like Google Analytics, Mixpanel, Heap, and more. So, if you're already using one of those tools to collect your data, you can easily pull it into Klipfolio to visualize it.
Key Features
data visualization

dashboard builder

integrations with popular marketing tools
Pricing
Grow starts at $99/month for 15 dashboards and 300 data sources. For more dashboards and/or data sources, you'll need to upgrade to the Team or Team+ plans.
Analytics software is the key to data-driven marketing
No matter what industry or stage your agency is in, there's an analytics tool out there that can help you collect, analyze, and visualize data.
And, armed with that data, you can make informed decisions about your marketing campaigns that will help you drive better results for you and your clients.