Agency Client Reporting: Tools & Best Practices for Your Success
Key points
Regular and transparent client reporting is vital to building long-term relationships with clients in a marketing agency.
A client report should be understandable, accurate, customized, and easily accessible for those involved.
Tools such as Agency Analytics make it easy for agencies to automate their client reporting, and it integrates natively with SPP.
Many agency owners and their team need to spend at least a few hours per week on client reporting. It's not their most favorite task, but a necessary one. Instead of treating it as a necessity, why not making the reporting easier for everyone involved?
The crux of agency client reporting is that many of those involved manually generate reports. This task that takes away countless hours per month they could've spent on more important work. Luckily, there are tools to make the reporting process easier. Let's look at those as well as best practices for client reporting that'll set your agency up for success.
Agency client reporting definition
Pretty much any traditional agency (and even productized ones) creates reports for their clients. They help get an overview of goals, services being performed, return on investment, and other metrics.
Many agencies do manual client reporting, be it in Google Sheets, Excel, Airtable, or a similar tool. They use Google Analytics to gather data, copy it into a spreadsheet, and use the data sources to generate charts and diagrams that clients can understand.
Depending on the client and agency activities, reporting can be done weekly, bi-weekly, monthly, quarterly, or annually. The more often, the harder it is for those involved. Unless of course you use a tool that helps you automated your reporting.
Things your client report needs
Before we take a deep dive into client reporting software for agencies, let's first understand what such a report needs to contain.
Grow your industry knowledge
Join thousands of agency owners and get our best agency growth content in your inbox, one email per month 👇️
Agency client reporting needs to be:
Understandable: Charts and graphs are nice, but what do they mean? The main idea of client reporting is not to display data, but to do conclusion from them. Create a summary section showing improvements/losses compared to the previous reporting period.

Accurate: Copy-pasting data always leaves room for errors. What if you didn't paste correctly? Automated reports use real time data automatically, so there's not much that can go wrong.

Customized: Your clients are not the same. Some of them might be a private person, others a company operating in the B2B market (a reseller). The latter has different reporting needs than the former.

Accessible: If you're one of those agencies who send reports on certain dates should reconsider if that is the best approach. Not everyone has the time to look at them right then. Modern reporting platforms provide access to a dashboard where they could look at their reports whenever they want.

White-labeled: If you want to impress your clients with your reporting capabilities, your reports should be white-labeled. That means they feature your branding, not that of the developer behind the reporting tool.

Integrable: Your data might be scattered across many different tools. The reporting software should be able to connect to them, either via Zapier, an API, or direct integrations.
Top 8 tools for automated reporting as an agency
By now you should have understood that those looking to improve their agency-client relationship should generate accurate, easy to understand and accessible reports. But when it comes to effective client reporting, many agencies still struggle. They manually copy-paste data from different spreadsheets into one that is shared with clients.
A better way is to use client reporting software build with agency's in mind. Let's look at a few candidates.
1. Agency Analytics
Agency Analytics helps marketing agencies save time by automating their client reporting. The main benefit of this tool is that it allows you to connect your data and create custom dashboards that your clients can log into.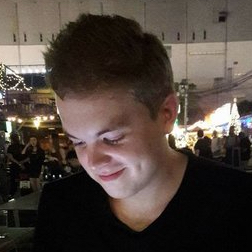 To help agencies get started, there are a variety of different templates available (both for dashboards and reports). Furthermore, 70+ integrations are at your disposal to ensure that all your data can be funneled into Agency Analytics.
2. Databox
Databox allows agencies to connect all their data points and build dashboards to track performance. In addition to the 70+ supported integrations, you can even send data from SQL databases and via API.
One feature other tools lack is the benchmarking feature. It allows an agency to show their clients how they compare to similar companies. Databox can also calculate metrics such as ROI based on the data at hand.
3. Google Analytics
Google Analytics is a free tool that many agencies rely on to collect data such as website visits, conversions, and more. While GA is great at data collection, it falls short when it comes to displaying it. Luckily, Google Analytics data can be piped into various reporting tools to make sense of everything.
4. RavenTools
RavenTools (built by TapClicks, same as Megalytic) is not just a reporting tool, it's a full SEO suite that also has reporting features. As any other reporting tool, it features connectors that allow you to import data.
To visualize everything, you can build your reports with RavenTool's drag-and-drop builder. However, compared to dedicated tools for reporting, RavenTools and the reports it generates look a bit dated.
5. Google Data Studio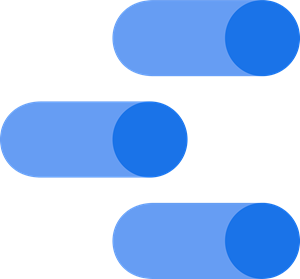 Google Data Studio (now known as Looker Studio) is the most popular tool to generate all kinds of reports. It's free as long as you connect to the provided Google platforms (Google Sheets, Google Search Console, etc.). Extra connectors come at a hefty price tag, though.
For those on a tight budget and agencies who heavily rely on Google's products, GDS is a good solution to sort out their reporting.
6. Megalytic
The reporting tool Megalytic targets digital marketing agencies. To help them get started with their first report, there are different report templates for SEO, PPC, social media marketing, content marketing, conversion and ecommerce, as well as email marketing.
A cool feature is that Megalytic allows you to schedule reports to be automatically sent on specific dates. The developers have also built a Google Data Studio Connector to bring data from different platforms into GDS.
7. Porter
Agencies relying on GDS can supercharge their reports with Porter. After connecting your Google Data Studio account, you can create customized reports via the available connectors. The latter's purpose is to pull in data from different sources, for instance Facebook Ads or Shopify.
The major selling point is how easy it is to generate reports for those who prefer no-code solutions. Ready-made templates help you get started in a matter of minutes.
8. Whatagraph
Whatagraph positions itself as a reporting solution for marketing agencies. As the other options mentioned, templates are available to help you get started as quickly as possible.
A handy feature is that you can set up reports based on team templates. Each report can be fine-tuned within seconds, making it easy to launch reports tailored to each client. Reports can also be shared via a live link—and it updates data constantly.
Many reporting tools to make use of
Agencies have more tools than ever to choose from when it comes to generating reports. Do keep in mind that they all look very similar. But the devil is in the details, as they say. Take your time when you check the different integrations the tools support natively, and if you can connect to the data sources you need.
Lastly, ensure that the reporting can also be connected to other tools you use, for instance a CRM. If you're not using such a software yet, check out this post about the best CRMs for agencies.