Top 12 SEO Reporting Tools for Agencies & Freelancers in 2023
SEO reporting tools are essential for every agency and freelancer. Which ones are the best, though—and how to make sure you choose one that fits your business?
In this article, we take a look at the 12 best SEO reporting software options—so read on to learn more.
What is an SEO reporting tool?
When it comes to SEO software for agencies, one tool that you cannot live without is an SEO reporting tool.
The app helps marketers and search engine optimization (SEO) professionals keep track of the results after having made changes to their website.
Most reporting tools allow you to pipe data from other apps into them, for instance from Ahrefs, Semrush, or Google Search Console. Others rely on their own keyword data that you can make use of. In the end, the most important part is that you're able to generate or build reports that your team (or clients) can view; and they should be easy enough to understand, and visualize that your SEO strategy is working; and if not, why it isn't.
Regardless if you have an in-house team or work with an agency, you need a good SEO reporting tool that allows you to visualize data and send reports to your clients. Even better if it's white-labeled so you look professional and trust-worthy.
Let's look at twelve hand-picked tools we think you should consider.
12 best SEO reporting tools you might not know about
Mangools SERPWatcher
Mangools SERPWatcher is a comprehensive all-in-one SEO reporting tool designed for both beginners and experienced users. It provides in-depth keyword research, track rankings, compare SERPs (search engine results pages), monitor link-building performance, and more. Their focus lies on helping you track and report the overall progress of your SEO efforts, rather than pushing suggestions on what to do next.
What makes their detailed reports unique is that they're interactive, which means marketing agencies can simply share the report with their clients. The best thing about reports is that customers can check their reports at any time, knowing the information is always up-to-date. What's more, SERPWatcher has an alerts feature that notifies you whenever there's a major change in your SEO data so you can take action.
Pricing: Pricing for Mangools SERPWatcher starts at €29,90/month (when you pay annually). They have two other pricing plans, at €44,90/month, and €89.90/month, and you can try any of these plans for free, for 10 days.
Link Assistant's SEO Reports
Link Assistant's SEO Reports tool is a comprehensive SEO reporting solution built for agencies and businesses. It offers a range of reporting features that allow users to track rankings, compare performance across different locations, analyze competitor data across SEO campaigns, and monitor link-building campaigns.
Their focus lies on creating reports (keyword reports, SEO audits, etc.), and not that much on providing you with actionable advice. The reports do make you aware of SEO issues, helping you figure out technical SEO challenges along the way.
Pricing: The best part about Link Assistant? They have a 100% free version (and no, it's not a trial). Paid plans are available at $299 and $499/year, and they include features like scheduled SEO reports and saving projects.
AuthorityLabs
AuthorityLabs has two main products: Rank Tracker (for SEO monitoring) and Data Services (for advanced data analytics). Both are designed to help you monitor, analyze, and report website rankings, as well as track organic search visits.
They also provide users with unique features, such as integrations with internal BI tools or the ability to recover organic keywords. Furthermore, Authority Labs also has a white label reporting feature and Google Data Studio connector. The latter makes it very easy to build your custom reports.
Pricing: Pricing for AuthorityLabs starts at $49/month. Additionally, they have three other pricing plans for $99/month, $225/month, respectively $450/month. They also offer a 14-day free trial if you want to test the product.
Moz Pro
Arguably one of the most well-known SEO reporting tools, Moz Pro is a real pioneer in the world of search engine optimization. Although most view it as a keyword research tool, Moz provides users with many features, such as backlink analysis, rank tracking, and competitor analysis. What's more important, however, is that they have one of the best reporting features providing valuable SEO insights to their users.
Pricing: Moz Pro is a subscription-based service, and the pricing plans start at $99/month. Additionally, they have three other pricing plans for $179/month, respectively $299/month, and $599/month. The lowest pricing plan allows you to run 150 keyword searches/month, create 5 keyword lists, and run 5,000 backlink queries/month. They also offer free trial versions of their product if you want to test it first.
Google Search Console
Formerly known as Google Webmaster Tools, Google Search Console (GSC) is a free tool provided by Google. It's designed to help website owners measure their SEO performance and basic SEO metrics. GSC is not an advanced SEO software, but it does the trick.
With GSC, you can monitor organic search visits, if you've implemented rich snippets correctly, track rankings across thousands of keywords, optimize titles and descriptions for a better CTR (click-through rate), identify potential opportunities for improvement, and more.
Pricing: Google Search Console is free, and it's a great tool for anyone who wants to get an idea of their website's performance in SEO. Bonus points for the user-friendly interface and decent range of features (especially for a free tool).
Google Data Studio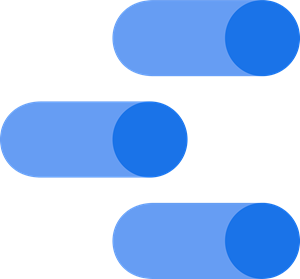 Google Data Studio is a free SEO reporting platform from Google. It's designed to help you create interactive, visually-engaging custom reports, and it's perfect for SEO tracking. The dashboards you create in Google Data Studio can include graphs, charts, tables, and other data visualizations to make the reports more attractive. This tool will allow you to create reports on all kinds of data, such as landing pages, countries, devices, and queries. This allows you to provide your clients with a bird's eye view on how your efforts impact their bottom line—and which areas deserve more attention.
Grow your industry knowledge
Join thousands of agency owners and get our best agency growth content in your inbox, one email per month 👇️
If you're not sure where to start, choose one of the many available templates to create SEO reports easily and quickly.
Pricing: Google Data Studio is a free product.
SEOptimer
SEOptimer is a cloud-based SEO reporting tool that provides users with various features, such as website audits, keyword tracking, competitor analysis, and more. They also offer browser plug-ins for Google Chrome and Firefox, making it easier to track website rankings in the app you use on a daily basis.
Although it might seem basic at first, this tool's focus lies on simplifying the SEO process by automating various tasks and providing users with in-depth reports on their SEO activity and efforts. SEOptimer also offers white-label reporting on a variety of metrics, including (but not limited to) keyword consistency, content volume, alt attributes, page file size, and more.
Pricing: SEOptimer has two pricing plans: a basic plan for $19/month, a white label plan for $29/month, and a white label and embedding plan for $59/month. They also offer a 14-day free trial if you want to test drive the tool first.
Serpstat
Serpstat is an all-in-one SEO reporting tool built specifically for agencies. Their entire product revolves around simplifying your team's activities by helping them create comprehensive, well-structured reports, automatically. Keep in mind that this is a relatively advanced tool in terms of the data and opportunities it offers.
Pricing: Serpstat comes in four pricing plans: a Lite plan for $55/month, a Standard plan for $119/month, an Advanced one for $239/month, and an Enterprise one for $399/month. All of these prices are available when you pay for an annual subscription (although can choose a monthly option as well).
Brightedge's Page Reporting Tool
Brightedge's Page Reporting tool has a pretty unique angle: it allows you to see how SEO and content are related, and which of your pages and blog posts drive brand engagement. This type of data can be a goldmine for both content marketers and SEO managers, as it can help them identify content that works and double down on what works best for their businesses.
Pricing: Software pricing is not available for Brightedge's Page Reporting tool, but you can contact their sales team and request a demo for more information.
Audiit
Audiit helps you pull information on search engine results pages for given keywords, so you can optimize your pages for the same search queries. The tool even compares your own pages and blog posts with the ones ranking for your chosen keyword—and then gives you suggestions on what you can do to improve. Every query you make in Audiit will generate an automated report, which you can then use when discussing search engine optimization and edits with your clients.
Pricing: Audiit costs $5/month if you're looking for up to 10 reports, $12/month for up to 25 reports/month, and $17/month for unlimited reports.
Raven Tools
The original Raven Tools (Classic) allows you to create and share SEO reports, track, audit, and run backlink analysis, as well as integrate GSC and Google Analytics data in your reports. More recently, Raven has released a search engine marketing tool. This new addition (Raven Reimagined) allows you to peek into competitor Google Ads copy, keyword choices, landing pages, and conduct in-depth SEM and SEO research.
Pricing: The basic SEO tool comes in five pricing plans, starting with $39/month and going up to $399/month. You can also try it for free, if you want to see what it can do for you before you pay. As for the SEM tool, you can get it for free or upgrade to a paid plan (at $39/month or $159/month).
Databox
Databox is a reporting tool built specifically for SEOs and content marketers. It provides users with a central hub to view all their data in one place, without having to switch between multiple tools and dashboards. Although this tool is similar to Google Data Studio, it has some advanced features, such as advanced integrations and customer support.
What's more, Databox will also allow you to build custom dashboards without having to write a single line of code. This way, you can present your clients with all the SEO data in an engaging, professional way.
Pricing: Databox has a free forever pricing plan, which allows you to connect your Databox with three data sources and use up to 60 integrations. Paid plans are split into three categories: for $72/month, $135/month, respectively $231/month.
Summary
Unfortunately, there's no universally acclaimed SEO reporting tool. Choosing the best one depends on your specific needs. For instance, if you're an agency, you will need something that helps you generate advanced reports—both to keep an eye on your agency KPIs but also for your client work. Furthermore, you also want to consider a data aggregator and report builder like Google Data Studio or Databox. If you're a freelancer, however, your preferred SEO reporting tools will largely depend on the specific type of SEO service you offer.
The tools presented in this article are just some of the most popular choices currently available, as there are many more out there. In the end, it all comes down to finding the tools (or tool stack) that work for you.