Why Your Agency Needs A Client Portal
Key points
A client portal is a secure and centralized platform that can provide your clients with quick access to important information about your services and their projects.
Implementing a client portal can improve communication and collaboration, leading to a better client experience and increased client retention.
A client portal can also streamline your business processes, reduce administrative tasks, and free up time for you to focus on your core business activities.
Having a client portal for your agency gives you tremendous time savings and flexibility. No wonder many agencies want to create self-service client portals for their productized service offerings.
In the past, that meant shelling out money for custom development or trying to piece together multiple different pieces of software—but things have changed. At Service Provider Pro, we understand the time-intensive nature of selling services. That's why we sought out to make things easy for you and provide a client portal that works out of the box and is still very much customizable to match your unique needs.
It's so powerful we've had agencies switch from custom-built client dashboards to SPP, even after having spent $80k in development costs.
In this article, we'll discuss why you need a client portal and all that this software offers to busy business owners and customers.
What are the features & benefits of a client portal?
Let's discuss dive into the expected customer portal functionality and what kind of benefits such a tool has. The main idea of a client portal is that it should make your agency look good and provide a great user experience for your clients. It should also save you time by automating manual tasks and giving you more control over your workflow. Here are some specific features to look for.
Customizable branding
As we mentioned before, one of the main benefits of using a client portal is that it can be branded to match your agency's look and feel. This includes being able to upload your own logo, customize the colors and fonts, and even use your own domain name. You can do all of these using SPP.
As mentioned in our post about customer portal best practices, having everything on-brand is very important. It creates trust between yourself and the client as the tools you use seem familiar to them.
User management
Another important feature of a client portal is the ability to manage users. This includes the ability to add and remove users, as well as set permissions so that only certain users have access to certain information or tools.
A customer portal needs to feature user account creation and management. Users need to be able to log in to see data and updates related to their account. If an agency is handling multiple projects for a client, the customer should only be able to see their specific project. This feature is important for data security and making sure that the customer experience is positive.
Project management
Relevant project and order management features include the ability to create and track tasks, set due dates, add files, include to-do's, and track the status of the order.
File sharing
Another common feature of client portals is the ability to share files. This can be useful for sharing project files, contract documents, or any other type of file that needs to be shared with your clients.
Today, however, many agencies use Google Docs and Google Drive to share files with external stakeholders.
Customer support
If you offer customer support services, then you'll want a client portal that includes a ticketing system or a chat function included. These features help you centralize your communications, and your clients will be able to submit support requests and track their status until they're resolved.
Along with customer support features, many customer portals feature a knowledge base. This is a collection of articles and FAQs that can help your clients resolve common issues on their own, without needing to submit a support ticket.
Billing & invoicing
If you bill your clients on a regular basis, then you'll want a client portal that includes billing and invoicing features. This will allow you to track payments, send invoices, and even set up automatic recurring payments.
Reporting & analytics
Finally, you'll want a client portal that includes reporting and analytics features. This might include the ability to generate reports on project progress, invoices, services purchased, or anything else related to your business.
It can also be helpful to have access to real-time data so that you can see how your business is performing at any given moment.
11 Reasons why your agency needs a client portal
It's time to talk about benefits. For this article, I've picked 11 compelling reasons why your agency needs a customer portal to cover:
They centralize your operations

They make it easy to send requests and order updates

They offer real-time reporting to your customers

They allow you to run referral programs

They give clients the option to pay with their account balance

They make it easy for people to buy your services

They help you get paid in-full and on time

They make it easy to communicate with clients

They give you the ability to track client activity and performance

They don't need to be built in–house

They can help you upsell and cross-sell your services
Now, let's cover each of these in depth.
1. They centralize your operations
When we're talking about having customer information, invoices and messages scattered across multiple platforms it's not just inconvenient for you as the agency owner. It's also a hassle for your customers and clients.
One of the biggest benefits of having a self-service client portal for your agency is your clients can easily see the status of all their orders, download reports and invoices, all without having to email you.
Let's go through some of the sections available in your SPP dashboard, although many more could be added depending on your needs.
2. Easy way to send requests and receive order updates
The orders tab shows the orders the client has made. Your customers can see the services purchased, when their orders were paid for, and their statuses.
When they open an order they can instantly see the information they have provided to you about that order, and all the messages relating to the order–it's all just a click away.
3. Real-time reporting for your customers
For any kind of advertising services, you can build custom reports in Google Data Studio and embed them in your Portal for a specific customer.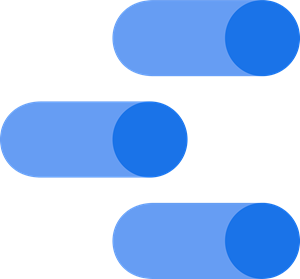 Any report with a link can be embedded in your client portal as long as the origin domain allows it.
4. Your own referral program
Word of mouth is huge for service agencies, and having an affiliates section where your customers are encouraged to promote your services really kicks referrals into high gear.
The affiliates module, which comes standard with SPP, allows you to track commissions from your clients. You can download a CSV file to handle payments easily via PayPal, or simply add credit to their account balance.
Speaking of credit, that brings us to a very powerful feature for anyone handling large agency type customers.
5. Streamlined billing with account balance
If you're servicing large agencies as a white-label provider, they probably don't want to have a separate transaction for every little purchase they make from you.
With SPP you get an easy deposit system in your client portal which means agencies can pay any amount into their account and use their balance towards future purchases. I'm sure you know that easier checkout equals more sales.
Saved payment methods
Any time a customer purchases from you through Stripe, we save their details making it easy for them to place additional orders with one click.
Additionally, users can manage their payment methods with you directly within the client portal.
Downloading past invoices
Have you ever had a client come back weeks later and ask for an invoice for accounting? Now they can download all their invoices directly from your client portal. They're created automatically for all payments you receive via SPP.
6. Make it easy to buy your services
In my experience, the biggest benefit of having a client portal for your agency is it works for all kinds of services. Let's look at some examples.
Service database layout
If you offer any kind of guest posting services with hundreds of different properties, you can show them all in your client portal in a searchable database.
Bulk order forms
These are custom order forms for bulk orders, which let the buyer copy data from a spreadsheet and place orders in bulk. The best part is– you can include any order form in your client portal.
Same order form, different layouts. See it in action here.
Any service type
This is the standard way to show your services in your client portal. You can group your services into folders, add your images and descriptions to help organize what you're selling. Your clients can then easily buy multiple services via the convenient cart feature.
Up-to-date customer profiles
Another useful part of the client portal is the customer's profile page where they can update their details, billing info, and fill out any custom CRM fields you've created.
7. They help you get paid in-full and on time
When a client pays for your services through your client portal, the funds are transferred to your Stripe account. This means you get paid in-full and on time, without any of the hassle associated with traditional payment processing methods.
Plus, with automated invoicing, all payments are accounted for and properly documented. In fact, you and your clients can even download past invoices directly from the client portal. So if you need to provide an invoice to a client for accounting purposes, it's as easy as clicking a button.
8. They make it easy to communicate with clients
One of the best things about a client portal is that it makes communication with clients easy and convenient. All communications are stored in one place, so both you and your clients can easily access them whenever necessary. This saves time and hassle, and ensures that all communications are properly documented.
Additionally, the client portal gives clients the ability to update their own contact information, making it easy for you to keep track of your customers' latest details. This also helps reduce the chances of any communication errors.
Finally, a client portal can help you engage with clients even when you're out of the office. With SPP, clients receive automated responses when your team isn't available. They're informed that their ticket has been raised and given an estimate about when they'll get a response.
Best of all? All email communications can be sent through your domain.
9. They give you the ability to track client activity and performance
The client portal also gives you the ability to track client activity and performance. This information is essential for understanding how your services are being used and for identifying any areas where improvements can be made.
With detailed reports on customer activity, you can gain valuable insights into which services are most popular, understand how much revenue each client generates, and more. This information can help you make more informed decisions about your business and help you improve your services.
Additionally, the client portal provides performance data on all payments processed through your Stripe account. With this information, you can track how much money you're making from each service, see which services are most profitable, and more.
10. They don't need to be built in-house
Imagine how expensive, time-consuming, and frankly unreliable it would be to build all this yourself with off the shelf tools that weren't made for selling services? Or even worse, you're trying to build your own portal.
It's not just a member's area, but invoicing, messaging, CRM, project management and affiliate software you'd have to put together to make something similar.
It's all ready to go for you in SPP, out of the box. And your client portal is fully customizable (not in a hacky way like WordPress). You can edit the HTML of underlying templates, add your own CSS styling, tracking codes and more. Plus, there are tons of integrations to extend your portal.
11. They can help you upsell and cross-sell your services
Customer portals are a great way to upsell and cross-sell your services. With a client portal, clients can easily access information about all the services you offer. This makes it easy for them to find the services they need and helps them understand how your services can benefit them.
Plus, Customer Portals like SPP's allow you to offer clients discounts and add-ons at checkout to encourage additional purchases.
Final thoughts
So there you have it, eleven compelling reasons why your agency should start using a client portal. Not only will this make it easier for your clients to buy your services, but it will also help you get paid in-full and on time. Plus, with all the automation and customization options available, you can be sure that your Client Portal is tailored to meet the specific needs of your business.
If you're still not convinced, or if you have any questions about how SPP can work for you, don't hesitate to get in touch. We're helping our users make more sales, deliver more services and keep their customers happier with millions of dollars in services being sold each week.