Best White Label Tools for All Types of Agencies
Key points
White label tools allow agencies to offer a wider range of services to clients without investing in additional resources or manpower.
Choosing the right white label tools can help agencies provide high-quality services to their clients and increase their revenue.
Tools range from client portals and client relationship management tools to search engine optimization tools and social media management systems.
All businesses rely on tools to get the job done efficiently and effectively, but not all businesses have the capabilities (or budget) to develop these tools. Instead, they rely on third-party developers to create software they can purchase or lease.
There's a problem, though. Off-the-shelf tools are usually not a perfect fit for an agency's needs. They may be too complex, with features that the agency will never use. Or they may be too simplistic, lacking features the agency needs. Plus, they rarely fit in seamlessly with a business's brand identity.
This is where white labeling products come in. In this article, I'll be covering what white label tools are, why they're important, and list the 7 best white label tools for agencies.
What is a white label tool?
A white label tool is software that can be purchased or leased from a service provider (i.e., the software developer). White label tools are usually SaaS products, which means that a business pays a recurring subscription fee to the service provider in exchange for the right to rebrand, repackage, and resell said tool as they see fit.
There is an endless variety of white label tools on the market (as you'll come to see). The common thread that holds them together is the fact that the end-user shouldn't be able to tell that the product was built by a third-party developer. In other words, a white label tool should make clients feel as if they're using a tool that was custom-built by the agency.
Now, to complicate this definition a bit, let's make a distinction between two kinds of white label tools. These don't have official names, so for now we'll call them as seen below.
Aesthetic white label tools
Aesthetic white label tools simply have the agency's branding applied. This means that the agency edits the tool's logo, color scheme, and other branding elements to match their own.
They don't require (or sometimes even allow) any changes to the tool's functionality. The tool comes as-is, and the agency uses it without making major changes.
Functional white label tools
Functional white label tools, on the other hand, allow agencies to make some changes that affect their function.
For a real-world example, many of SPP users add a reporting feature within their client portals by embedding Google Data Studio reports. SPP was designed to make this possible, meaning it's a functional white label tool.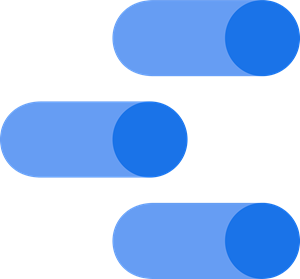 Functional white label marketing tools require a bit more work on the part of the agency, but ultimately provide a better fit for their workflows and needs thanks to deep customization options.
Why are white label tools important for agencies?
White label tools are important for agencies for a few key reasons:
They save time: When an agency has to start from scratch and build a tool from the ground up, it takes a lot of time (not to mention money). White label tools provide agencies with a head start by giving them a pre-built product that they can brand as their own.

They improve client relationships: Because white label tools give agencies a way to offer more value without incurring extra costs, they help agencies build stronger relationships with their clients. In other words, white label tools are one more way that agencies can differentiate themselves from the competition.

They offer more flexibility: White label tools offer agencies the ability to tailor the software to their specific needs and branding. This gives agencies a lot more control over the final product, which is important when trying to build a unique brand identity.

They improve brand cohesion: When an agency uses white label tools, they can be sure that their branding will be consistent across all of their products and services. This is important for building a strong and recognizable brand.
In short, white label tools offer agencies a number of advantages that can help them better serve their clients and grow their business.
What kinds of white label tools should agencies consider?
White label tools serve all kinds of purposes—think of any kind of software and there's sure to be a white label solution available. But what about software that is specifically relevant to agencies?
Here are some white label solutions agencies should take a look at:
Client portals: A client portal is a central hub where clients can access all the information they need—from contact information to project status updates and invoices. Of all the tools you use, client portals are one of the most important to white label, as their purpose is to be a client-facing brand asset.

Client relationship management (CRM) tools: CRMs are tools that help agencies manage their client relationships, from first contact to project completion. A white label CRM will allow you to customize the tool to match your agency's branding and workflows.

Social media management (SMM) systems: SMMs are tools that help agencies manage their social media presence, including scheduling posts, analyzing analytics, and more. A white label social media management system allows agencies to quickly generate branded reports for clients without the hassle of building them from scratch.

Search engine optimization (SEO) tools: SEO tools help agencies track their website's performance in search engine results pages (SERPs), identify keywords, and optimize their content for better visibility. Like SMMs, white label seo software helps agencies brand their client communications quickly and easily.
Grow your industry knowledge
Join thousands of agency owners and get our best agency growth content in your inbox, one email per month 👇️
All of these different tools can be incredibly valuable to agencies. You know—you're probably already using some (or all) of them! But today, we're going to be focusing on white label solutions that you may not have heard of.
Top 7 white label tools for agencies
Now that we've gone over what white label tools are and why they're so beneficial for agencies, it's time to take a look at some of the best white label tools on the market.
1) Service Provider Pro (SPP)
SPP is a white label client portal tool that was designed with agencies in mind. It's packed with features that will make your life (and your clients' lives) easier, such as:
automatic account creation

intuitive invoicing and billing

project management capabilities

custom order statuses & tags

integrations with popular tools
And best of all, SPP is highly customizable. Everything can be changed, so that the product you present to clients and team members is truly your own. This includes branding basics like logos and color palettes, as well as functional white label elements like menus, custom domains, and embedded reports.
Plus, if you're looking for total control over the look and function of the SPP client portal, you're free to dive into the code to make any adjustments you'd like—big or small!
One of its greatest features is the white label form builder, which allows you to design custom order forms, intake forms, and contact forms. The forms help you capture leads, turn them into clients, and gather relevant information to start your work.
Pricing: Plans start at $99/month (billed annually) after a 14-day, risk-free trial.
2) Hootsuite
If you manage social media for clients, Hootsuite is a white label tool you need to be aware of. It's a powerful platform that gives you the ability to:
schedule and publish content

analyze social media analytics

track competitor activity

create detailed reports
With Hootsuite, you can create and send reports to clients using templates based on your brand assets. These reports are fully customizable—everything from the color palette to the contents can be edited and adjusted. As a result, you're able to provide your clients with the seamless, branded experience they deserve—without any extra work on your end.
And if you're worried about managing multiple clients in Hootsuite… don't be! The platform's team management features make it easy to keep track of who's working on what, and to give team members the access they need to do their job.
Pricing: Plans start at £39/month (billed monthly) after a 30-day free trial.
3) Mention
Mention is a white label social media monitoring tool you should definitely have on your radar. As an all-in-one platform, it gives you the ability to:
monitor media and social media for client mentions

program advanced, conditional alerts using keywords

schedule social media posts

generate detailed reports
Similar to Hootsuite, Mention gives you the ability to create, customize and send branded reports to clients–and even schedule the delivery.
On top of the reports, you can track detailed metrics such as total social media and web mentions as well as generate graphs and charts that visually display your progress over time.
Pricing: Mention offers a fairly generous free plan, with paid plans starting at $24/month (billed annually).
4) Google Data Studio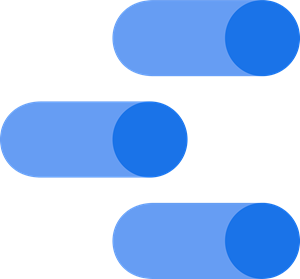 This white label reporting tool is 100% free to use, and it gives you the ability to:
create custom reports using templates or from scratch

pull data from multiple data sources

share reports with clients or team members

collaborate on reports in real-time

schedule reports to be delivered automatically

tailor the program to agency needs
Google Data Studio's drag-and-drop interface simplifies report creation, even for those with no design experience. With that being said, there is definitely a learning curve before you'll feel confident with the tool. It's well worth the effort, though—Google Data Studio is incredibly flexible once you get the hang of it.
The platform integrates with over 200 data sources, so there's a large amount of customization potential. Connect to Google products such as Google Sheets, Google Analytics, and Google Search Console, as well as external tools via Community Connectors.
Pricing: Free!
5) OptinMonster
OptinMonster is a white label advertising platform that helps agencies capture more leads and convert more visitors into leads and paying customers. It's a powerful platform that gives you the ability to:
create beautiful lead capture forms, pop-ups, and slide-ins

target forms based on visitor behavior

add forms to any website or landing page

split test forms for improved performance

generate detailed reports
With OptinMonster, you can create customized lead capture forms that match your agency's (or client's) brand and style. Plus, the platform makes it easy to add forms to any website or landing page—no coding required!
And if you're looking for ways to improve your form's performance, OptinMonster's A/B testing and reporting capabilities will come in handy.
Pricing: Plans start at $9/month (billed annually).
6) Reviewgrower
Reviewgrower is a 100% white label reputation marketing tool that helps agencies manage their clients' online reputations. It's a simple, yet powerful platform that gives you the ability to:
generate automated review requests via email or text message

monitor 80+ review sites

perform in-depth segmentation analyses

integrate with 200+ tools and apps
Create customized dashboards that match your agency's brand and style and monitor reputations across multiple locations. This way you can quickly identify and address any negative reviews wherever they arise.
Pricing: Plans start at $99/month (billed annually). There is a very limited free forever plan available.
7) Swydo
Swydo is a white label reporting tool that gives agencies the ability to create, schedule, and automatically deliver beautiful SEO, PPC, and social media reports to clients. With Swydo, you can:
generate reports using templates or custom designs

schedule reports to be delivered automatically

group clients together for easy management

monitor data in real-time through custom dashboards

use data from popular tools like Google Analytics and AdWords
A white label report by Swydo is fully customizable, so you can brand it with your agency's logo, colors, and contact information. Swydo integrates with over 70 popular tools, making it easy to collect the data you need to create comprehensive reports.
Pricing: Plans are customized based on the number of data sources you'd like to include.
Expand your brand with white label tools
As an agency, it's important to make use of software that helps you succeed. White label tools are a great way to further strengthen your brand and credibility.
Those looking to sell services should take a closer look at Service Provider Pro (SPP), a client portal platform that gives agencies the ability to:
keep track of projects and deadlines

communicate with clients in real-time

store and share files securely

share project updates and info
Make SPP your own by uploading your agency's logo, use your brand colors, as well as custom domain.
If you need more functionality, connect your favorite tools with native integrations, or build on top of SPP with Zapier and our API.